Horse owners everywhere know that longer days and warmer temperatures bring a much anticipated return to extended sunshine and outdoor riding, but with the summer heat comes an all too familiar foe – flies and other winged pests. Not only are flies, mosquitoes and their friends irritating to your horse, they also have the ability to carry disease and become an overall nuisance to humans on the farm as well. If you've ever had swarms of biting flies following you around while you do your farm chores, you certainly know what we're talking about.
---
How can garlic help?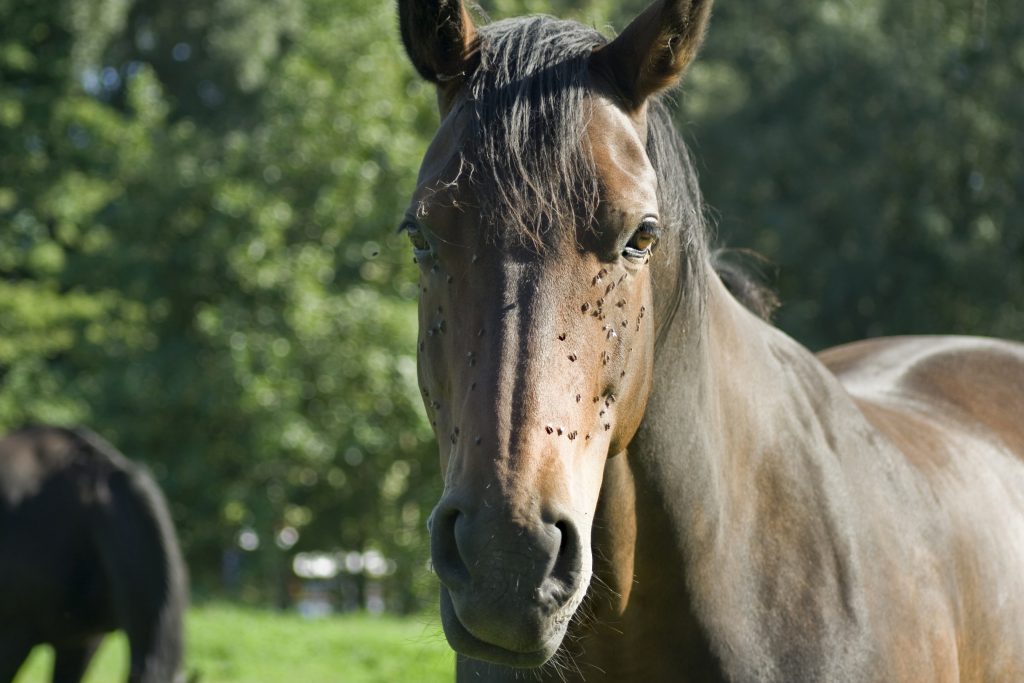 Garlic has been widely used in the horse world as a natural supplement for a variety of reasons. From its antioxidant and antibacterial properties, potential benefits to respiratory health, and even for increasing the palatability of feed, it has often been fed as a standalone additive.
Included in garlic's list of potential benefits is a natural way to repel flies, ticks, mosquitos and other biting insects – through diet and out through horses' sweat. Garlic can be an added defense in your battle to keep flies to a minimum. Alongside good manure management and overall cleanliness, garlic infused feeds can help those horses who are sensitive to fly bites by repelling them in the first place and potentially reducing inflammation from bites that are received.
---
Two new 'GFC' products for the summer.
Following the success with our garlic-infused minerals for other species, and in response to many inquiries from clients about equine garlic products, Masterfeeds is proud to introduce two new garlic-infused products to assist in keeping these notorious farm pests at bay. We are now offering our classic Loose Horse Mineral, typically fed with a mostly forage based diet, with an option of added garlic (GFC) for fly repellent.
Our second new product is our Masterfeeds Blueprint Equine Premix GFC. Piggybacking off our success seen in our Blueprint mineral program designed for beef cattle, Blueprint Equine Premix GFC is our most effective and cutting edge approach to equine nutrition. Containing multiple state-of-the-art Alltech technologies for optimal absorption and digestibility, the Blueprint Equine Premix GFC ensures happy, healthy horses with the added bonus of natural fly repellant with added garlic.
These two products are perfect for horses pastured through the summer, as their garlic scented sweat acts as a deterrent to flies so they can focus more on being relaxed horses out in the field and less about fleeing or stomping away flies.*

Find them by inquiring with your local Masterfeeds dealer, today, for fly repelling in the warm months to come!

For more information or to schedule an on-farm call from one of our reps, visit our website, contact us, or email us directly at: happyhorses@masterfeeds.com

*Best for horses who are not bathed daily.
*Products will reduce fly population on horses, not eliminate.
*For best results, use in conjunction with good manure management. Results vary from farm to farm.
*Products may vary depending on location. Please contact your local Masterfeeds dealer for availability.
---
Product Spotlight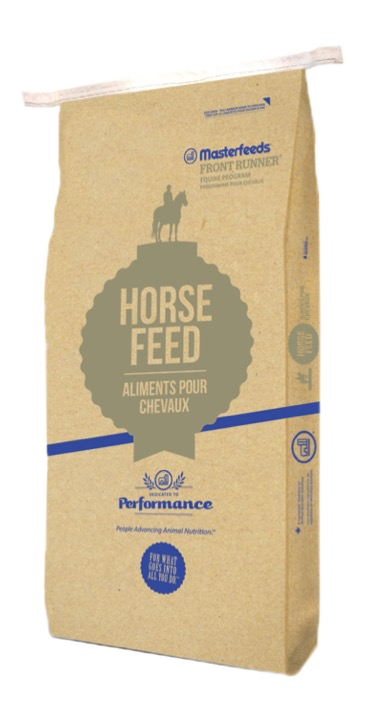 LOOSE HORSE MINERAL (GFC) EAST | WEST
FOR GROWING OR HEAVILY WORKED HORSES
Masterfeeds Loose Horse Mineral and Loose Horse Mineral GFC are formulated for typical mixed forage feeding programs. They are designed for horses fed a forage program predominantly based on hay. Loose Horse Mineral supplies extra vitamins and minerals that are needed during times of stress or when extra nutrients are needed for growing or heavily worked horses.
BLUEPRINT EQUINE PREMIX GFC EAST | WEST
FORMULATED TO SUPPLY SUPERIOR NUTRITION IN A CONCENTRATED PACKAGE
Blueprint Equine Premix GFC is a unique and effective approach to equine nutrition, designed with cutting-edge nutritional technologies for today's advanced horse genetics. Infused with garlic to naturally repel flies and insects and formulated with organic trace minerals to support absorption, retention, and utilization in horses.
---