People Advancing Animal Nutrition
A Canadian Tradition of Animal Nutrition Solutions

We are an organization of people with the collective purpose of adding value to the lives of our customers, dealers and employees. Masterfeeds is a proud Canadian company that grew with the nation throughout the twentieth century. The lives and achievements of those who built Masterfeeds, personify the pioneering ambition and spirit of this country.
Supporting the growth cycle of animal agriculture and efficiently growing Canadian livestock herds, poultry flocks and back yard animals is what we do – every day. From research and development, to delivery and mill operations, to dealer service and transport, we strive to deliver excellence at all times, all touch points and with every customer we serve. Profitable meat, egg and milk production, thorough animal care, and ongoing environmental stewardship is the goal and character of every Canadian farm family we've ever met. We're here to help.
A national care approach to serve customers better locally
We maintain a targeted regional approach to service local farmers and ranchers who surround over 25 Masterfeeds premix and feed plants in Canada. Over 7,000 farmers and ranchers work with Masterfeeds today. Masterfeeds account managers, nutritionists, formulators and mill operators collaborate as a national team – a unique dynamic in the feed industry, which brings valuable national perspective of species specific solutions direct to farm by a local Masterfeeds sales specialist.
This team approach extends to over 370 trusted Masterfeeds Dealer locations who also serve thousands of Canadian farm families every day. This is our national care approach to animal well-being through performance proven nutrition programs – local ingredients whenever possible, local feed production, employing local sales specialists to support every Masterfeeds customer with regionally specific animal nutrition programs.
We couldn't be more proud of Canadian families who farm. Farm on Canada, Farm On.
---
Mission Statement
As a leader in the Canadian animal nutrition industry, Masterfeeds will serve livestock and poultry producers with research-based and proven animal feeding solutions – supported by skilled employees, dealers and sales staff who are accountable to the ongoing success of our customers and stakeholders. To guide a responsible, aware, forward thinking company, we strive to measure all we do to meet our five Guiding Principals: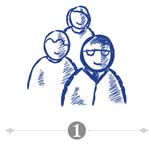 People – A People Business
We strive to ensure our people know they are appreciated, they understand what is expected of them and they have the tools and training to excel at their responsibilities. We support future farmers. Youth are the future of our changing industry and through programs and sponsorships we are committed to supporting their development.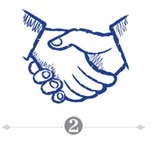 Service – Supporting Customers
We support customers with nutrition programs, exceptional products, thorough research and development, animal health advice and industry expertise through genuine, knowledgeable and friendly customer service.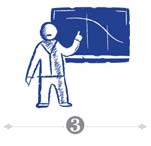 Manage Risk – Creating Resilience
We create stability through tight management of expenses, logistics, protocols and procedures to control costs and we understand that receptiveness to change is essential for progress.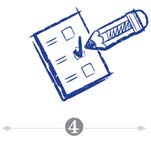 Safety – Awareness & Action
We expect safety compliance 100% of the time. Safe workplace practices for all employees is of utmost importance. Bio-security and animal health protocols are followed daily and reviewed regularly with high level attention and actions at all times.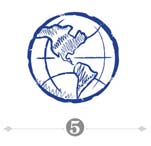 Responsibility – Better for everyone
We support on-farm animal welfare practices at all times. We consider the impact on the environment in all we do. Reducing our footprint and choosing the most responsible options wherever possible.
---

Our Vision
We firmly believe agriculture has the greatest potential to shape the future of our planet.
We are inspired by the great challenge the world has presented us — to produce enough safe, nutritious food for all, while caring for our animals, and sustaining our land, air and water for future generations. Our natural resources may be finite, but human ingenuity is infinite.
What started as one company's vision has become a call for collaboration. As a member of the Alltech family of companies, Masterfeeds is proud to take part in Working Together for a Planet of Plenty™.
Planet of Plenty is a mission to:
Elevate the agri-food sector. It's critical we recognize agriculture's ability to address several of the most significant issues our planet faces — nutrition, human and animal well-being, and the preservation of natural resources. We do this by telling the true, yet little-told, stories about the passionate people who are working within the agri-food sector to create a Planet of Plenty.
Inspire farmers, ranchers and producers to embrace new technologies, business models and improved farm management practices.
Create new business models to help our customers and grow our business.
Planet of Plenty is a vision of promise, possibility and positivity for the future. It's our belief that a world of abundance is achievable, but it will take all of us working together.
It's a vision that must be led by science, technology and a shared will to make a difference — to plant trees we'll never see grow.
Sustainability means taking positive action today for the success of tomorrow. It's a pursuit where there's always room for improvement … and a new idea.
Visit the Planet of Plenty website and join us on the journey.
---

Founded in 1980 by Irish entrepreneur and scientist Dr. Pearse Lyons, Alltech improves the health and performance of people, animals and plants through natural nutrition and scientific innovation. Its mission is carried out by more than 4,200 team members who adhere to the company's guiding ACE principle seeking the benefit of Animals, Consumers and the Environment in all endeavours. Headquartered just outside of Lexington, Kentucky, USA, Alltech has a strong presence in all regions of the world, doing business in 128 countries.
Alltech improves health and performance by adding nutritional value naturally through its innovative use of yeast fermentation, enzyme technology, algae and nutrigenomics.
Alltech is the only privately held company among the top 10 animal health companies in the world. This is a source of competitive advantage, allowing Alltech to stay focused on customer needs, innovation and long-term objectives. The flexibility has also fuelled Alltech's growth, which has been approximately 20 to 25% annually.
Alltech announced it will be acquiring all of the shares of Masterfeeds in November of 2015, creating one of Canada's largest premium animal nutrition companies. The acquisition accelerates Masterfeeds product innovation pipeline through combined technology, research and on-farm modelling production, delivering greater value to farmers and ranchers.
---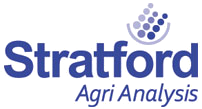 Stratford Agri-Analysis (SAA), a subsidiary of Masterfeeds, is a nationally recognized provider of feedstuff analysis in Canada. Established in 1980, SAA is an accredited lab offering accurate and timely analysis of feedstuffs, soil, plant tissues, manure, greenhouse water, nitrogen testing for corn and more. Farmers and animal nutritionist rely on SAA's analysis and leading edge technology as a vital tool for balancing livestock rations. In 2014 SAA enhanced the analysis support offered to dairy producers through an affiliation with Dairyland Laboratories Inc. This affiliation allows SAA to continue to meet and exceed dairy customer expectations. It also complements analysis required for producers using the AMTS Ration Balancing Program which predicts animal requirements, feed utilization, animal performance, and nutrient excretion for dairy cattle. For further information on SAA, please visit www.stratfordagri.ca.
---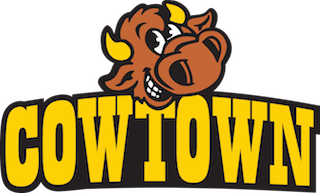 Masterfeeds retails pet food and supplies, western wear, boots, animal health products and feed products through its Cowtown stores in Western Canada. Cowtown is a Wrangler flagship store, with over 5,000 pairs of jeans in-stock. There are thousands of pairs of boots, shirts, Carhartt workwear and traditional western wear too! Cowtown also carries the widest range of western saddles and tack… everything from the smallest replacement saddle pin to the saddles themselves, and everything in between.
There are six Cowtown locations in Western Canada – Regina SK, Weyburn SK, Swift Current SK, Saskatoon SK, Moose Jaw SK, and Brandon MB.