Equine
Masterfeeds provides equine nutrition solutions for all stages of your horse's life. Growth and development, breeding, lifestyle and easy keepers, training and performance, plus senior and special needs feeding are all available with proven, effective equine nutrition solutions.
---

There are two kinds of trace minerals – inorganic and organic. Essentially, the difference comes down to the rock form (inorganic), which has limited "bioavailability", compared to the natural plant-like form (organic), which has very high bioavailability – or the degree to which a nutrient in a feed is absorbed and metabolized by the animal – the better the bioavailability, the better the fuel that gets used by the animal.
Masterfeeds Equine feeds include Alltech® Total Replacement Technology (TRT). This means all our feeds are made with 100% organic trace minerals. The inclusion of chelated trace minerals in the form of Bioplex® and Sel-Plex® have replaced any inorganic sources of trace minerals and selenium in our equine feeds. This means that the minerals you choose to feed your horses with Masterfeeds products will be better absorbed, better stored and better utilized by your horse.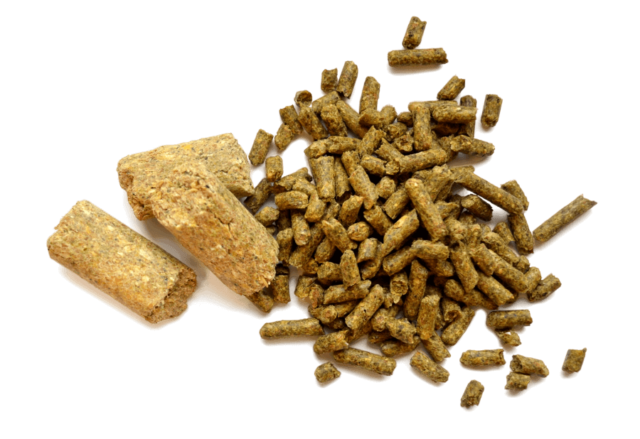 Please find a full list of the formulations in our Equine Nutrition Program (left). Contact your local Masterfeeds Equine Account Manager to set up an on-farm feeding program or for more detailed feeding information.