In the first edition of From the Field, we dig into the results of a recent study from Cortes et al. (2021) at the University of Calgary. This team set out to determine the cost associated with a single incidence of digital dermatitis in the feedlot. Their findings – perhaps more $ than you think. What does this mean for cost of production, and how can we prevent/manage this infectious disease to maintain top performance?
All of this & more discussed below!
What is Digital Dermatitis?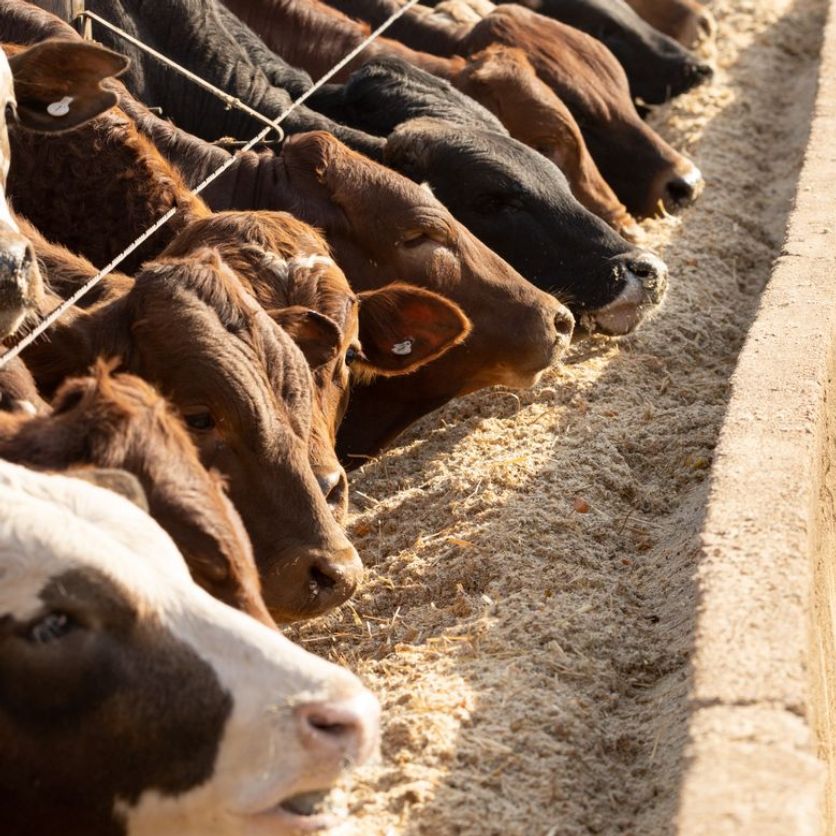 As a beef producer, dealing with lameness can be a constant and stressful battle. For feedlot cattle specifically, lameness is considered the second most treated condition, and is typically caused by foot rot (FR) or digital dermatitis (DD).
Digital dermatitis (aka hairy heel warts) is a very painful and contagious foot condition. At present, most of the research suggests that digital dermatitis is polybacterial in nature, such that several groups of bacteria must be present for the disease to occur. Digital dermatitis typically affects the interdigital skin just above the heels, and begins as a red, eroded area that gradually grows in size.In most cases, disease detection is done through the direct observation of foot lesions. To a lesser extent, lameness can be used to identify cattle with digital dermatitis, although not all cases of digital dermatitis will result in lameness. However, since pain is the principal symptom of digital dermatitis, animals will naturally adjust their posture and walk in a way that limits discomfort, most often with their weight shifted onto their tip toes to avoid putting too much pressure on the more tender areas of the foot.Production & Economic ImpactsWe know that lameness cases like digital dermatitis can significantly limit animal performance, but what does this reduction in performance really pencil out to? How much does a single case of digital dermatitis truly impact the bottom line?
Earlier this year, a group of researchers at the University of Calgary took to addressing this specific knowledge gap. They performed a partial budget analysis to estimate the economic impacts of a single incidence of digital dermatitis, specific to both cattle type (fall-placed/winter-placed/grass fed/background) and sex (steer/heifer). The dataset included data from two feedlots in southern Alberta, and consisted of 77,115 animal records, of which 19.3% (14,900) were diagnosed with a disease. For this study, digital dermatitis was characterized as either an active or chronic skin lesion between the heel bulbs.
The results showed that healthy cattle had a significantly higher average daily gain (ADG) compared to cattle with digital dermatitis in five out of eight categories, ranging from 0.24 lb/d in winter placed heifers to 0.37 lb/d in fall placed steers. For the partial budget analysis, digital dermatitis negatively affected the partial budget in five out of the eight groups of cattle, with the highest impact of digital dermatitis seen in grass-fed yearling steers and grass-fed yearling heifers (-$98 and -$96, respectively).

So, what does this mean? Well, according to this research by Cortes et al. (2021), a single case of digital dermatitis can come with a $100 price tag. Multiply this by several head affected, and this disease can rack up quite the bill. Understanding the importance of prevention, management, and treatment of digital dermatitis is key!Prevention, Management & TreatmentInfectious diseases that impact hoof health are often related to hygiene. Although the direct relationship between housing environment and digital dermatitis emergence has not been established, it is often speculated that wet and muddy environments are at play. In cases of constant exposure to damp conditions, the hoof and surrounding skin begins to soften and then becomes eroded, thereby increasing the opportunity for bacterial entrance. To reduce the risk of digital dermatitis in the feedlot, it is therefore important to maintain a clean environment with good bedding, especially during times of increased rain and mucky conditions.
Detecting and identifying cases of digital dermatitis can be rather challenging. This is primarily due to a lack of clinical signs associated with the disease, since not all cases of digital dermatitis result in lameness. This may enable the disease to go unnoticed for long periods of time, resulting in an underestimation of its overall incidence and likely more severe effects on performance parameters, relative to more acute infections like foot rot that are easier to detect.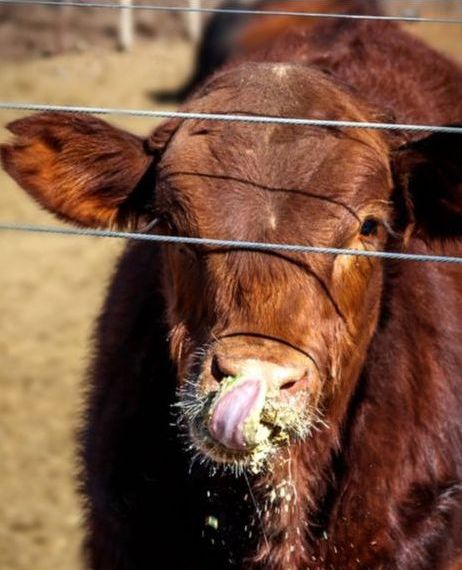 In the dairy world, several strategies are often employed to control digital dermatitis. When cattle are in the parlour there is opportunity to monitor foot health for new infections, and then quickly intervene with topical treatment when active lesions are identified. Additionally, dairy producers will often use antimicrobial foot baths and hoof trimming as strategies to control and manage digital dermatitis. However, these strategies, although effective, are more difficult to implement in a feedlot setting. A more practical approach might be nutritional strategies that optimize the animal's immune response to digital dermatitis and improve the integrity of the skin barrier. Specifically, proper trace mineral nutrition (zinc, copper, and selenium) is important for general hoof health and should be evaluated if cases of infectious lesions are a continuous problem.If you are struggling with hoof health on your farm, contact a Masterfeeds rep today! Access the article here:Economic impact of digital dermatitis, foot rot, and bovine respiratory disease in feedlot cattle (nih.gov)
Cortes, J. A., Hendrick, S., Janzen, E., Pajor, E. A., & Orsel, K. (2021). Economic impact of digital dermatitis, foot rot, and bovine respiratory disease in feedlot cattle. Translational Animal Science, 5(2), txab076.