Equine nutrition can be admittedly a little overwhelming. Whether you are a new horse owner or a long time equine enthusiast, figuring out what type of feed your horse needs and why can be a daunting task. In this article we are going to break down in the simplest of terms what you will find in commercial feeds and why your horse needs them in their diet.
The two most important components of your horse's diet are always water (lots and lots of water) and plenty of good quality forage to keep that digestive system flowing. Horses cannot survive without water and they have evolved as grazers with a system suited to continuous digestion of small amounts of forage throughout the day. But even the best quality hay may not have all the vitamins and minerals your horse needs to be healthy, especially those who are in performance sports. Lets take a look at what else is needed, and why.
Canadian feed tags are under strict regulations as to what must and what may appear. For complete feeds, protein, fat, fibre, calcium, phosphorus, selenium, sodium, Vitamins A, D and E are a must.
---
Energy, Fibre, Protein, Fat and NSC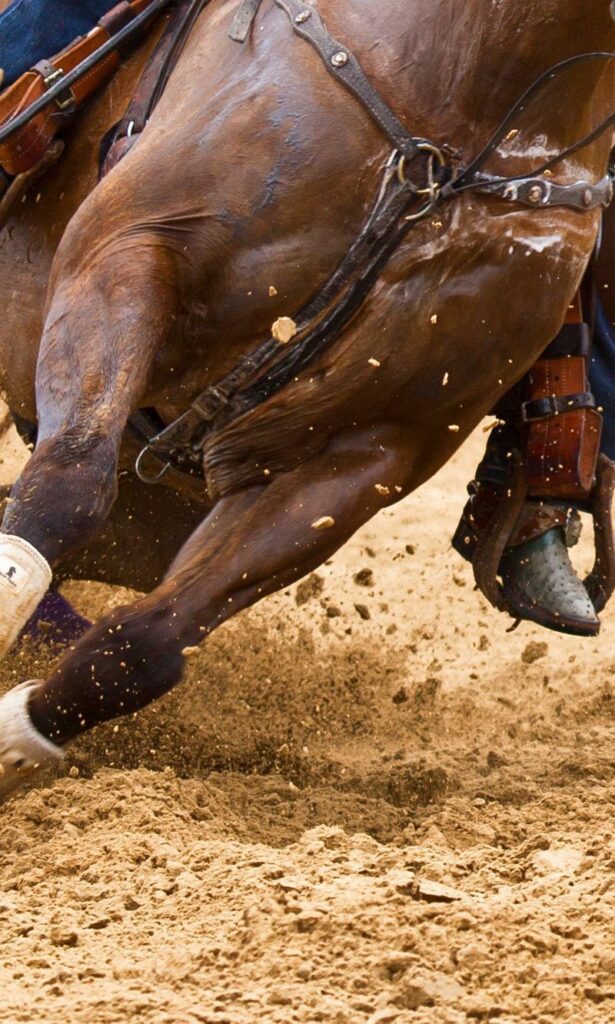 It is likely that good quality forage could give a resting horse all the energy they need to stay functioning without the assistance of a complete feed. But what about those who are in work? Horses have evolved to often be our performance partners, so more often than not added energy is required in the diet to maintain their condition. Forages supply energy, however, a typical forage is largely being fed for it's fibre contribution to the diet. Horses are fibre digestors and use the fibre sources as energy. Commercial feeds provide calories in a compact package, especially for those who are in intense activity and require much more energy than those who are retired or not in work.
Protein is essential to any horse diet. Protein also provides energy, but not as much as carbs or fats. The main function of protein in the horse diet is to provide amino acids – the building blocks of muscles, bones, tissues – and encourage tissue and muscle repair. Therefore, horses who are growing, breeding, or performing require a feed higher in protein than mature horses not in work.
Fat levels in horse feed are an excellent source of energy. A typical maintenance diet with no-added fat will appear around 2.5% to 3.5% fat on the tag. Higher fat diets being fed to horses in intense training will be 8% to 10% fat on the tag.
Non-structural carbohydrates (NSC) are starches and sugars that are broken down in the intestines and stored as glycogen, ready to provide energy for the equine athlete during performance and for recovery. Finding the right NSC level for your horse is important – too much can cause metabolic issues, too little can hinder recovery after exercise. Those with a history of metabolic issues are best to be put on a lower NSC feed to reduce these problems.
---
Vitamins: Equines also need their daily dose.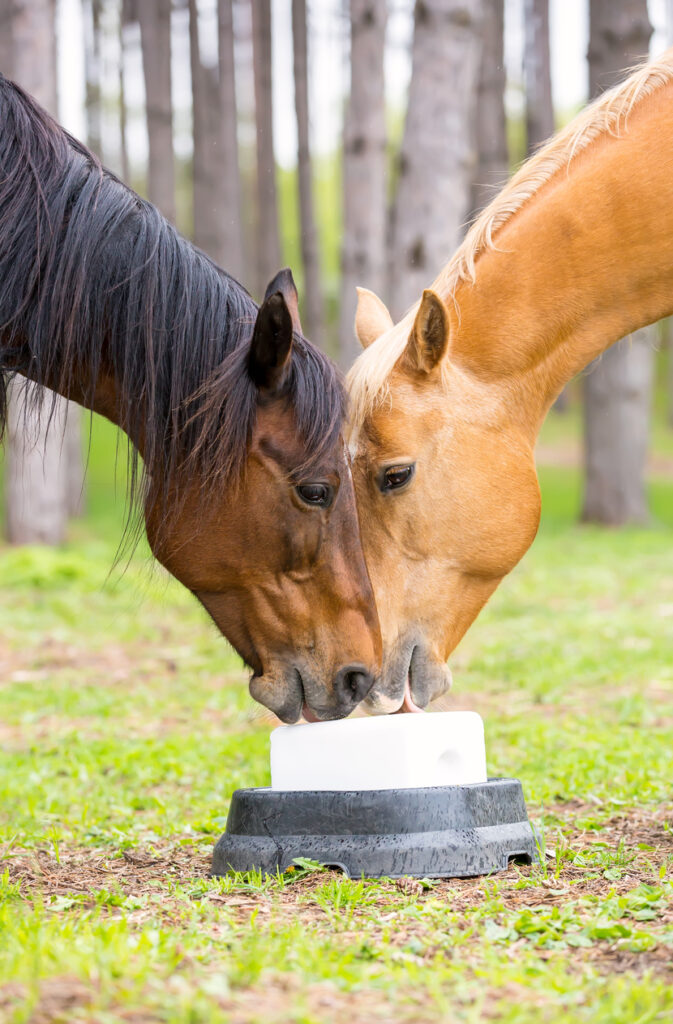 Vitamins in the equine diet come in two classes: fat-soluble and water-soluble. They are required in the equine diet because they are not produced by the horse.
Common fat-soluble vitamins you may see on a feed list include Vitamins A, D, and E. These are essential for maintaining vision, bone growth, and boosting immune function and are stored in the body. Since hay is generally lacking in these vitamins, complete feeds or balancers can pick up the slack to provide what is required for good bone growth and a healthy system.
Water-soluble vitamins are your B-vitamins: those commonly found in complete feeds are biotin, riboflavin, and thiamine, while balancers or supplements generally contain these as well as a few others. These vitamins are responsible for regulating chemical reactions in the body, most importantly metabolism and generation of energy. These are what keep your horse functioning.
Deficiencies in vitamins can be hard to spot until they are quite severe, so having your hay analyzed is a good way to see what levels they are receiving through forage and how much needs to be supplemented through a complete feed or balancer.
---
Minerals: Miniscule but mighty!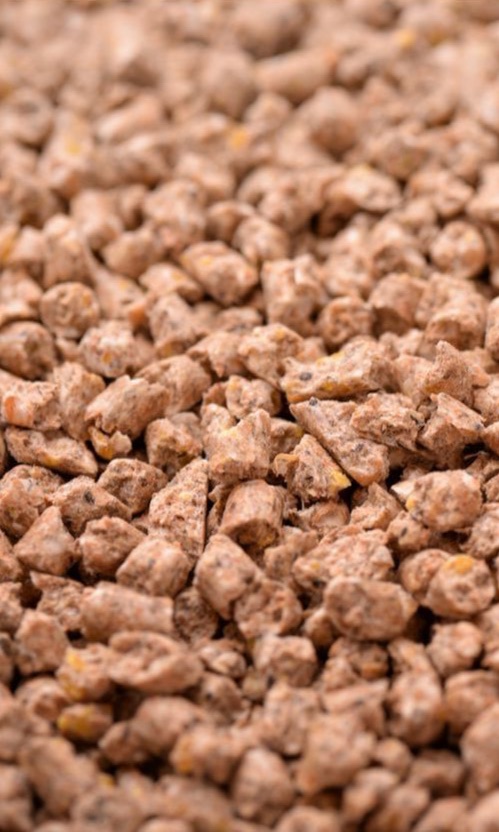 Taking a look at a feed chart may seem as though minerals aren't really that important in the equine diet considering they make up a very small fraction of a diet compared to fats and proteins, but in reality they are the most important. Although they come in tiny packages (mg to kg in our case), minerals are involved in basically every bodily process your horse needs for every day living.
There are two classes of minerals that are required in the equine diet: micro and macro. The macro minerals you will find on a complete feed nutrition chart include calcium, phosphorus, magnesium, potassium, and sodium. These minerals are essential in the development of the skeleton, the activity of the nervous system, and for hoof and coat health. Micro minerals, otherwise known as trace minerals, are fed at an even lower rate than macro minerals but pack a serious punch. Trace minerals found in the equine diet include copper, iodine, iron, manganese, selenium and zinc. These are essential in bone and tissue growth, maintenance and repair.
The catch with feeding minerals in the equine diet is that deficiencies or excesses in one can play off another and cause additional imbalance. We carefully formulate our feeds to ensure there are proper levels of minerals and ratios for your horse to be healthy and happy.
No matter what level of activity your horse is in, chances are they can benefit from a well-rounded feeding program that includes good quality hay. Horses with extra energy requirements can be on a complete feed, while those easy keepers should likely be on a supplement or balancer to make sure they are getting all of those vitamins and minerals to keep them healthy from the inside out. Check out some of our featured products for well rounded nutrition, below!

For more information or to schedule an on-farm call or hay analysis from one of our reps, visit our website, contact us, or email us directly at: happyhorses@masterfeeds.com
---
Product Spotlight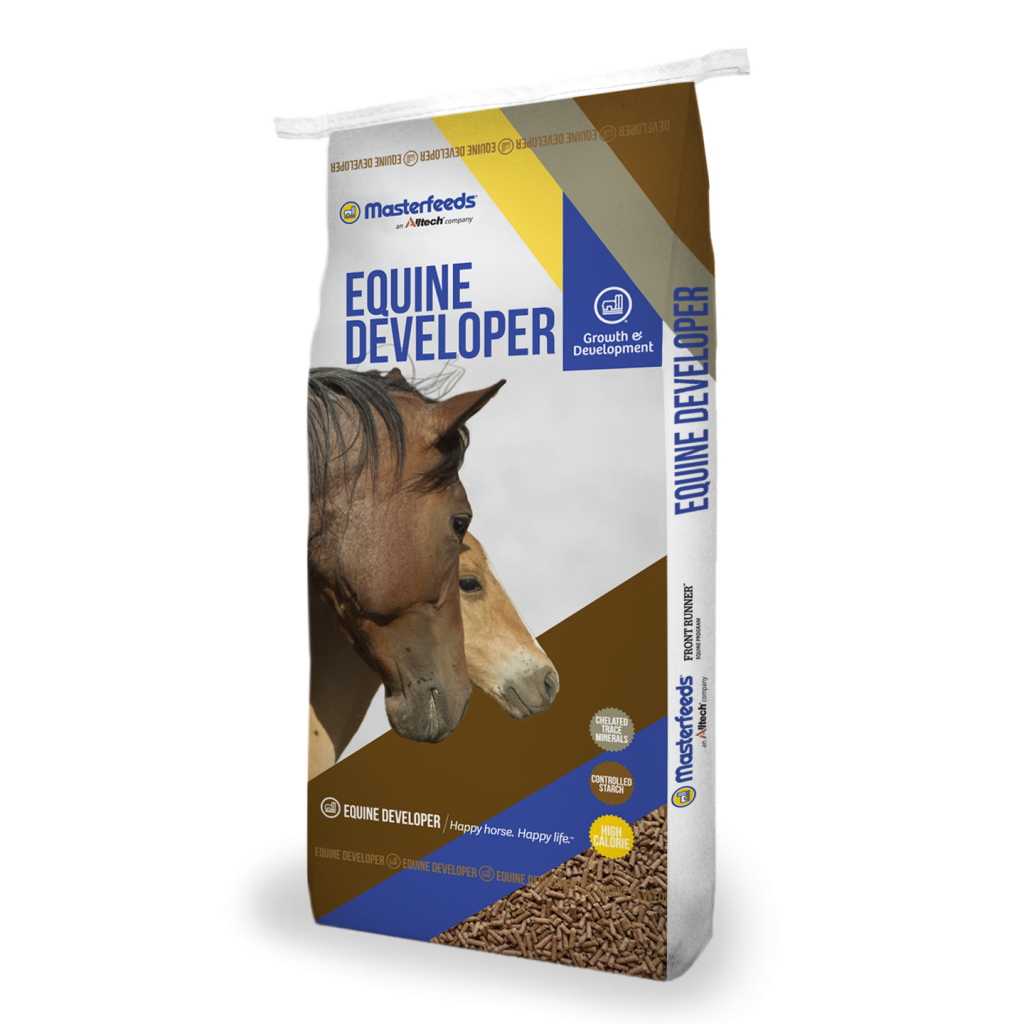 14% EQUINE DEVELOPER (PELLET) EAST | WEST
FOR YEARLINGS AND PREGNANT OR LACTATING MARES
An excellent feed for broodmares, growing yearlings and two year olds. Well balanced protein, amino acids and premium mineral vitamin fortification, encourages balanced growth and helps reduce incidence of developmental problems. The controlled starch content provides a safer choice for the mare, reducing risk for digestive upsets.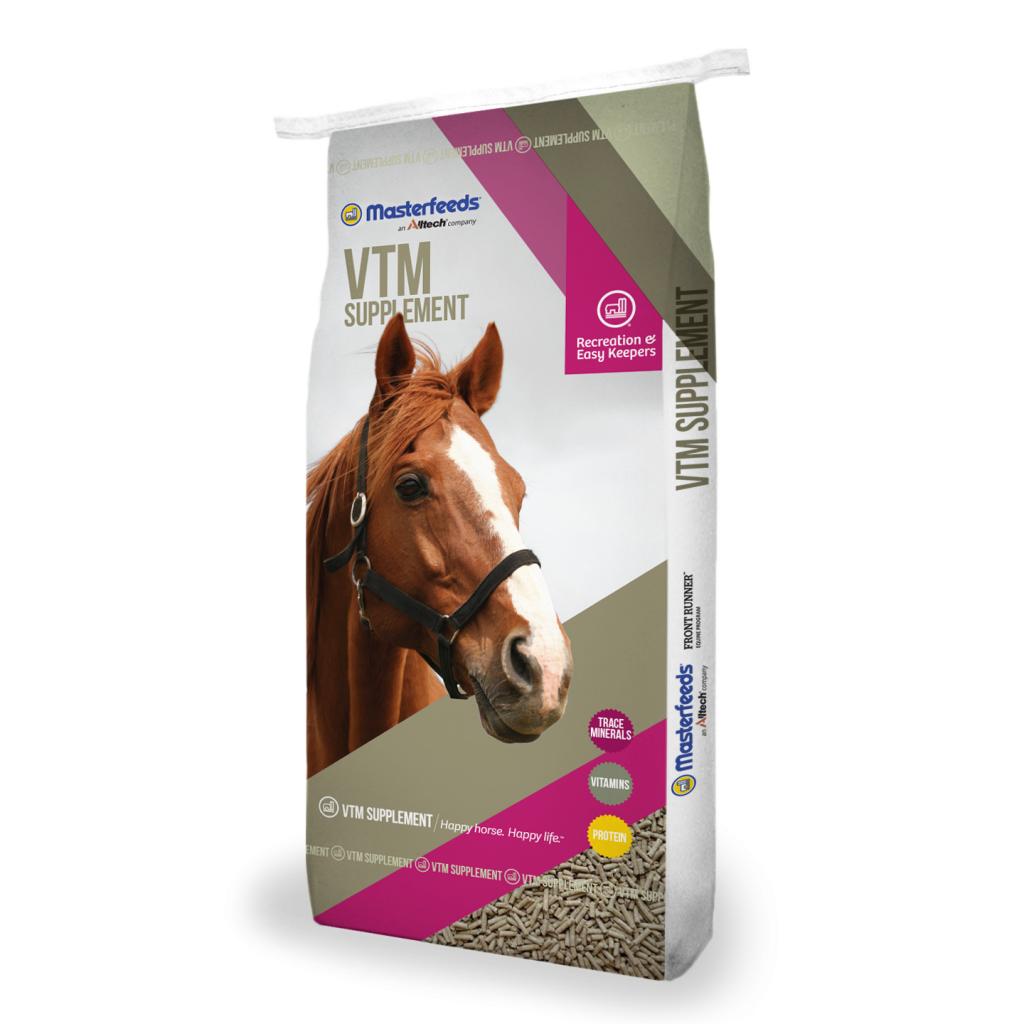 VITAMIN/MINERAL SUPPLEMENT (PELLET) EAST | WEST
FOR ALL CLASSES OF HORSES WHEN EXTRA NUTRIENTS ARE REQUIRED
A trace mineral and vitamin supplement with high protein. It can be mixed with grains to make your own ration or top dressed on complete feeds to add additional minerals, vitamins and protein. Very palatable and versatile, it's a great choice for all classes of horses when extra nutrients are required without the extra fat content.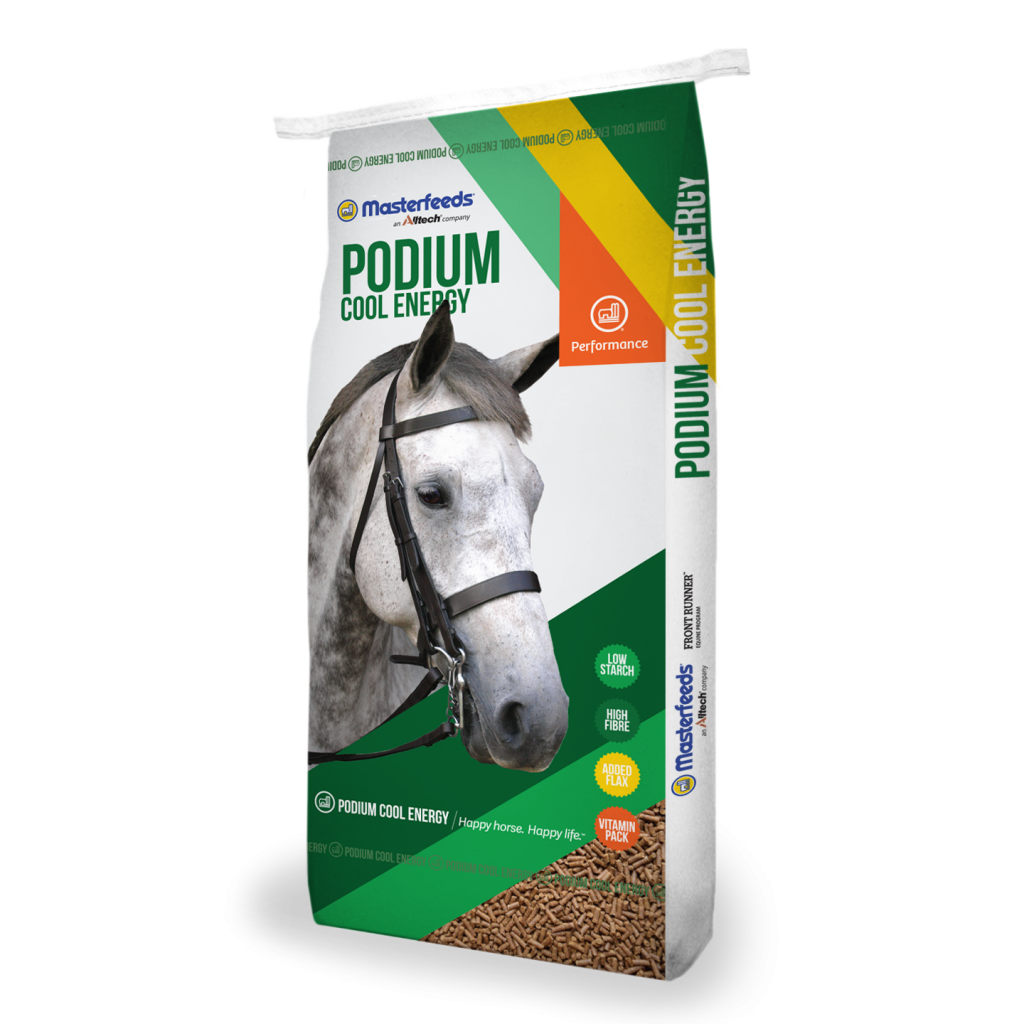 PODIUM COOL ENERGY (PELLET) EAST | WEST
FOR HIGH PERFORMANCE ATHLETES
A favourite for owners and trainers looking for a very low starch feed for high performing athletes. With proven results in reducing ulcer incidence and tying up, it is a great choice for standardbred racehorses, eventers, and any trainers and riders looking for an ultra low starch ration. Added flax provides an excellent source of Omega-3 and it is fortified with our premium vitamin mineral pack for a complete and balanced feed.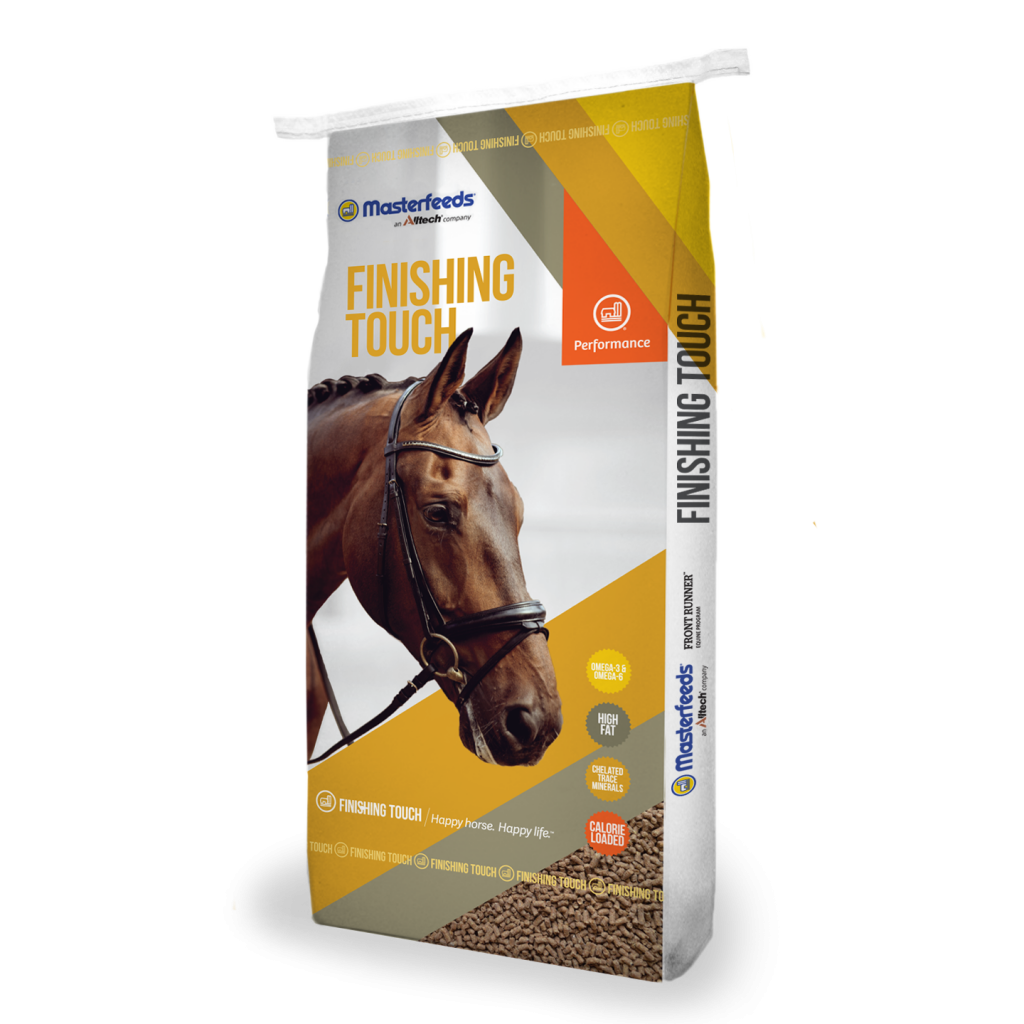 FINISHING TOUCH (CRUMB) EAST | WEST
FOR IMPROVED PERFORMANCE, WEIGHT GAIN & COAT CONDITION
A smart energy addition to any developmental diet. This high fat supplement is designed to be top-dressed on a balanced complete feed to increase caloric density and add fat calories as an energy source. A very palatable formula for improved performance, weight gain and coat condition. This is an excellent choice for extra fit and finish on sale and show stock and for enhancing fertility during breeding season for both mares and stallions.
---
Related Posts
---