While many horses naturally fluctuate their weight based on season and lifestyle, dramatic weight loss is often cause for concern and should be investigated. From underlying causes to inadequate calorie intake, we will examine a few common reasons for weight loss and the solutions you should be looking for in their diet to help get weight loss under control before having to play substantial catch up.
---
External stressors.
Sometimes weight loss in our horses is due to factors external to their bodies. These include stress and weather among other factors. Stressed horses can be prone to weight loss. Limited access to forage, travel, herd disparities, lack of turn out are just a few reasons in which the modern day horse can become stressed and lose weight. Creating an environment that is conducive to their needs can help reduce stress and manage weight loss.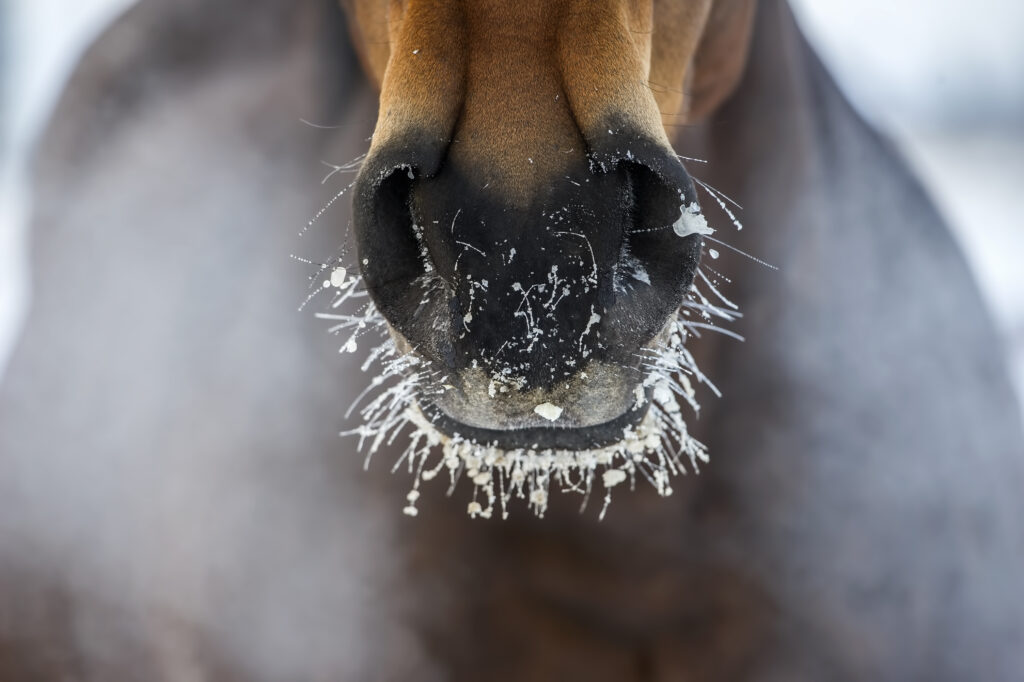 Wild horses and the ancestors of our modern horse mitigate weather changes quite well, generally by gaining extra weight in the summer to compensate for weight lost in the winter when the weather is colder and foraging opportunities reduced. Ensuring forage is readily available and blanketing those with a known predisposition to lose weight in the winter can help keep on the pounds through spring.
---
Common Physical Issues.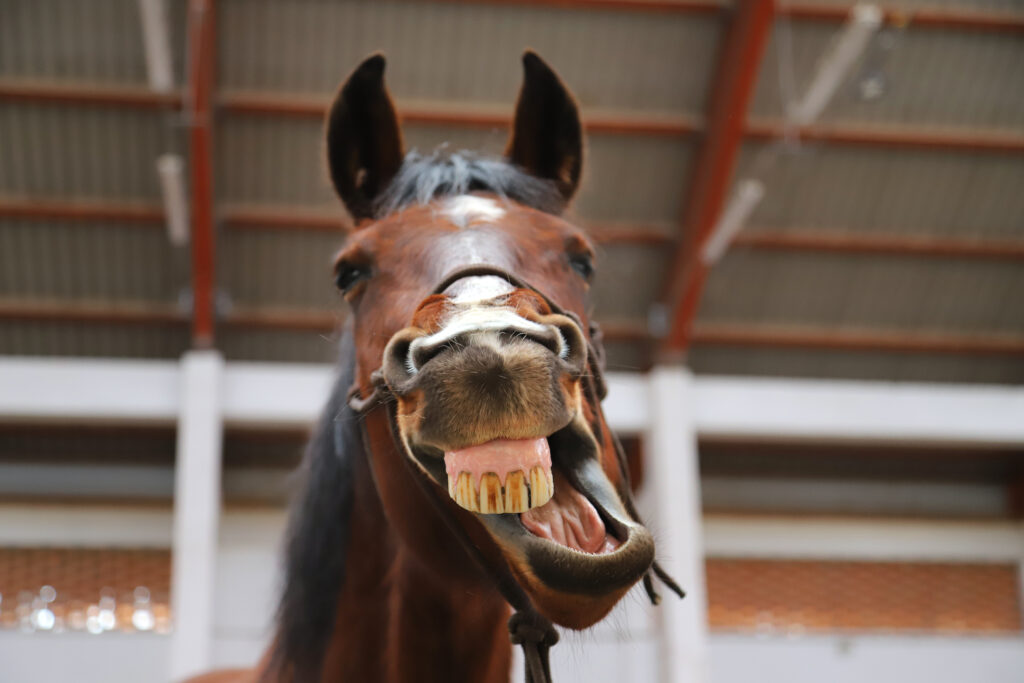 Dental issues
The mouth is where the digestive process starts. If teeth are sharp, worn or abnormal, horses cannot effectively break down the fibre necessary to provide nutrients and could contribute to weight loss. Teeth should be checked annually by your veterinarian – those who abnormal wear patterns and seniors twice per year.
Parasites
All horses have a normal level of parasites in their digestive tract, but an overload can be a large culprit in weight loss. Instead of worming on a schedule, have your veterinarian do fecal egg counts on your horses to uncover the types and quantities of parasites in each individual and then medicate based on results. Reducing the parasite load can help maintain weight on previously hard keepers.
Ulcers and Digestive Upsets
It's not only performance horses who can suffer from ulcers – there are a staggering number of recreational horses who can also be afflicted, contributing to weight loss and overall unthriftiness. A healthy and efficient digestive tract will optimize the digestibility of the nutrients coming in.
---
Key components of the diet for weight maintenance.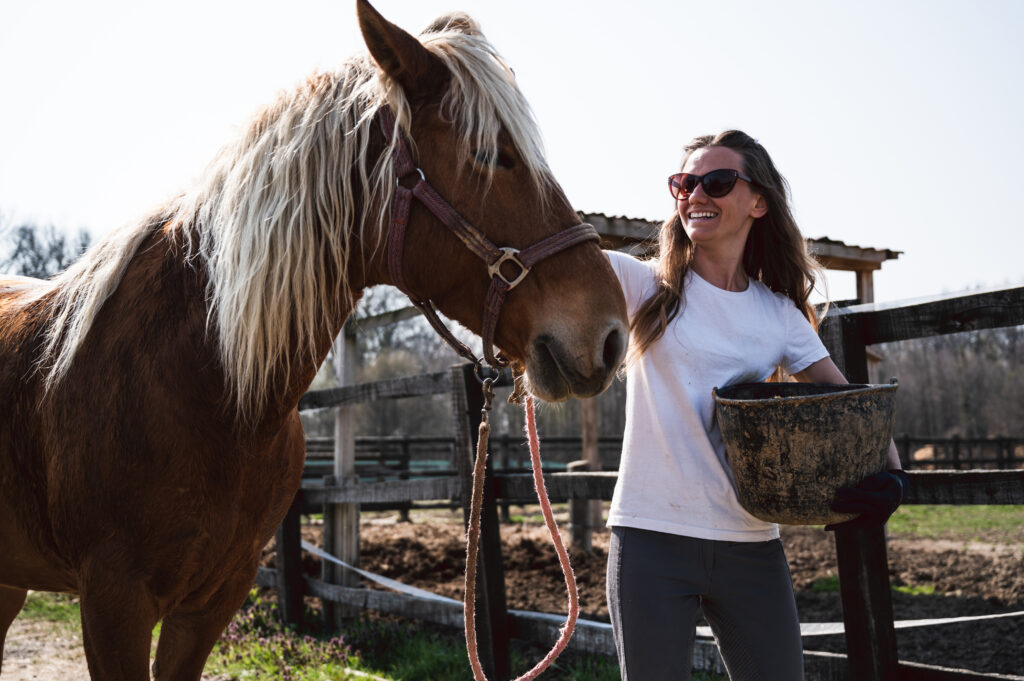 Now that you and your veterinarian have ruled out physical issues, you can turn your focus to their feed program and choose products that optimize their nutrient intake and stimulate their hindgut. Forage, fat and fibre are going to be the three key components to add to the diet to condense their calorie intake.
Forage, of course, is essential to not only gastrointestinal health but also in providing fibrous calories. As the bulk of the diet, forage can greatly impact weight management of horses based on its quality and the individual's ability to pull nutrients from it. If possible, reserve your very best quality hay for those who tend to struggle with maintaining weight (particularly in the colder weather) and let your easier keepers eat more mature or lower quality cuts.
Once you have maximized their forage intake, high fat and high fibre feeds are going to be your go-to top up to reach your weight gain goals. The average recreational horse doesn't need a high starch diet for intense activity, but a high fat diet can go a long way in both adding cool energy to the diet as well as a condense calorie intake to stimulate weight gain. Search for a complete feed that is a 6-12% fat based on how much weight needs to be gained. The higher the fat, the more condense the calories. Adding a high fat supplement to the base grain can work to further condense their rations.
Be consistent. When all physical issues are ruled out and you have adopted a high fat, high fibre diet for your horse, it's time to be patient and allow your horse time to adapt to added calories and let them take effect. While it may be tempting to try an array of different things if you are not seeing immediate results, consistency in the new diet will produce results most efficiently. Allow 6-8 weeks to see if condition is being gained and re-evaluate if needed at that time with the help of your nutrition specialist.
---
Weight loss in horses can have many underlying causes, but can also often be simply due to a calorie deficit for their needs. Ruling out environmental and physical causes with your veterinarian can help you move forward with analyzing their dietary needs, particularly in the cold weather months. Check out some of our go-to featured weight maintenance products, below!

For more information or to schedule an on-farm call or hay analysis from one of our reps, visit our website, contact us, or email us directly at: happyhorses@masterfeeds.com
---
Product Spotlight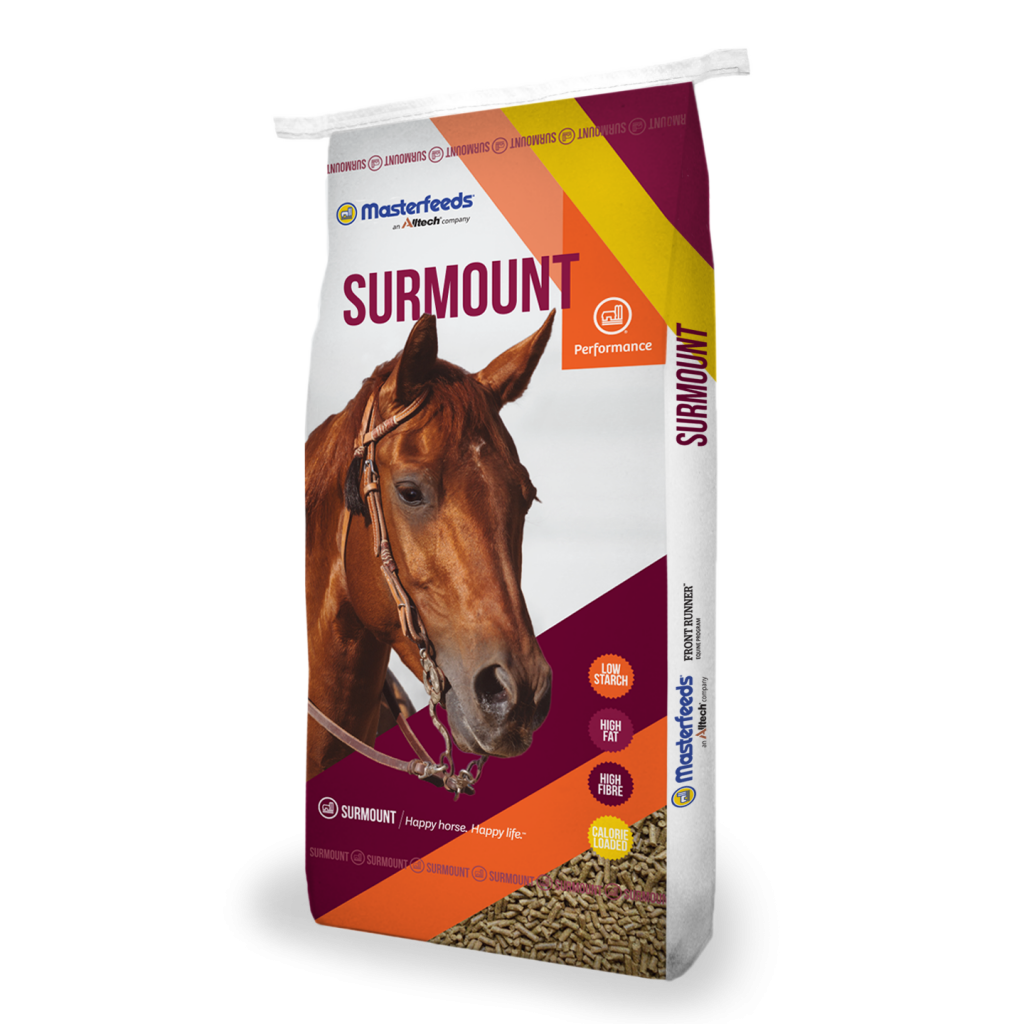 SURMOUNT (PELLET) EAST | WEST
FOR ALL TYPES OF EQUINE ATHLETES
Surmount is our gold standard for fat and fibre nutrition for your horse. This premium ration is relatively high in calories, very palatable, and an excellent choice for those owners and trainers looking for a ration well fortified with vitamins and minerals without making horses "hot".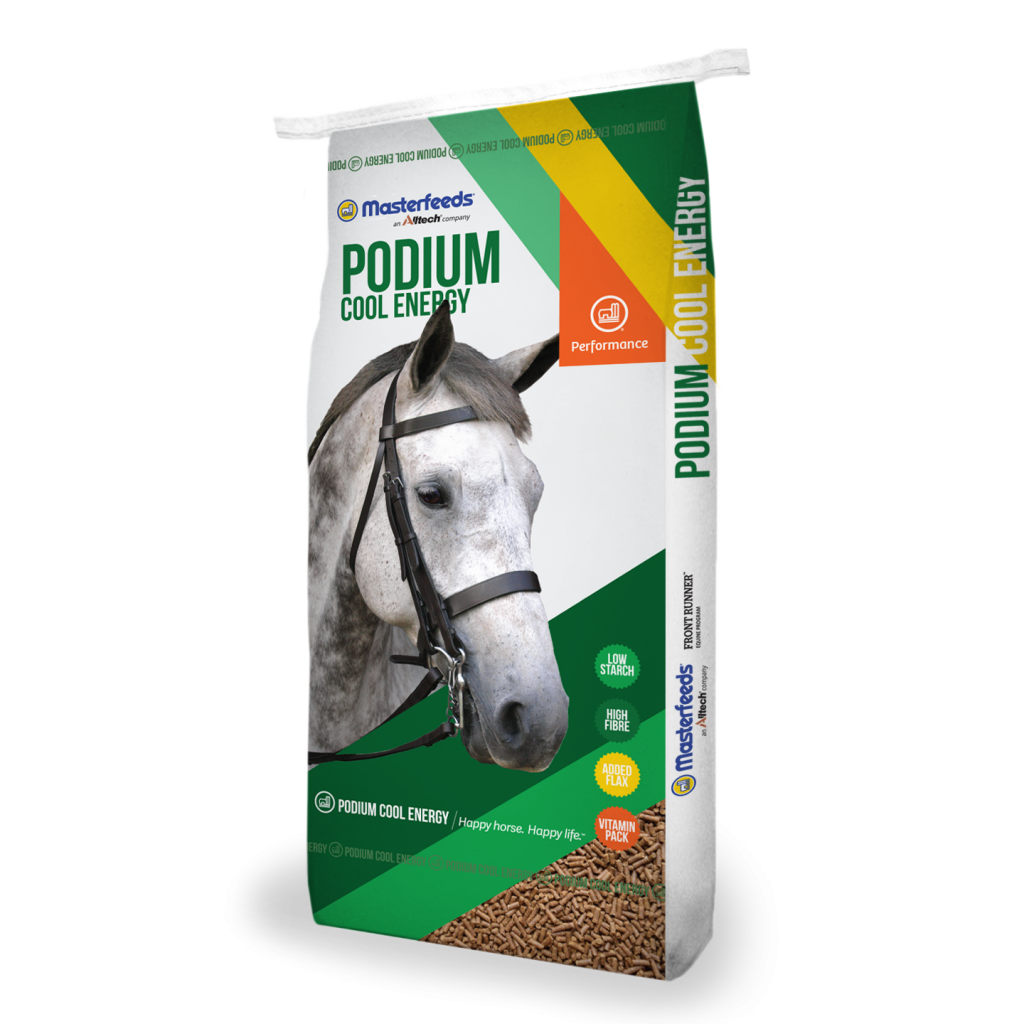 PODIUM COOL ENERGY (PELLET) EAST | WEST
FOR ALL TYPES OF EQUINE ATHLETES
Podium is a favourite with owners and trainers looking for a very low starch feed for high performance athletes. With proven results in reducing ulcer incidence and tying up, it is a great choice for owners looking for an ultra low starch ration for working athletes. Includes added flax and a complete nutrient package.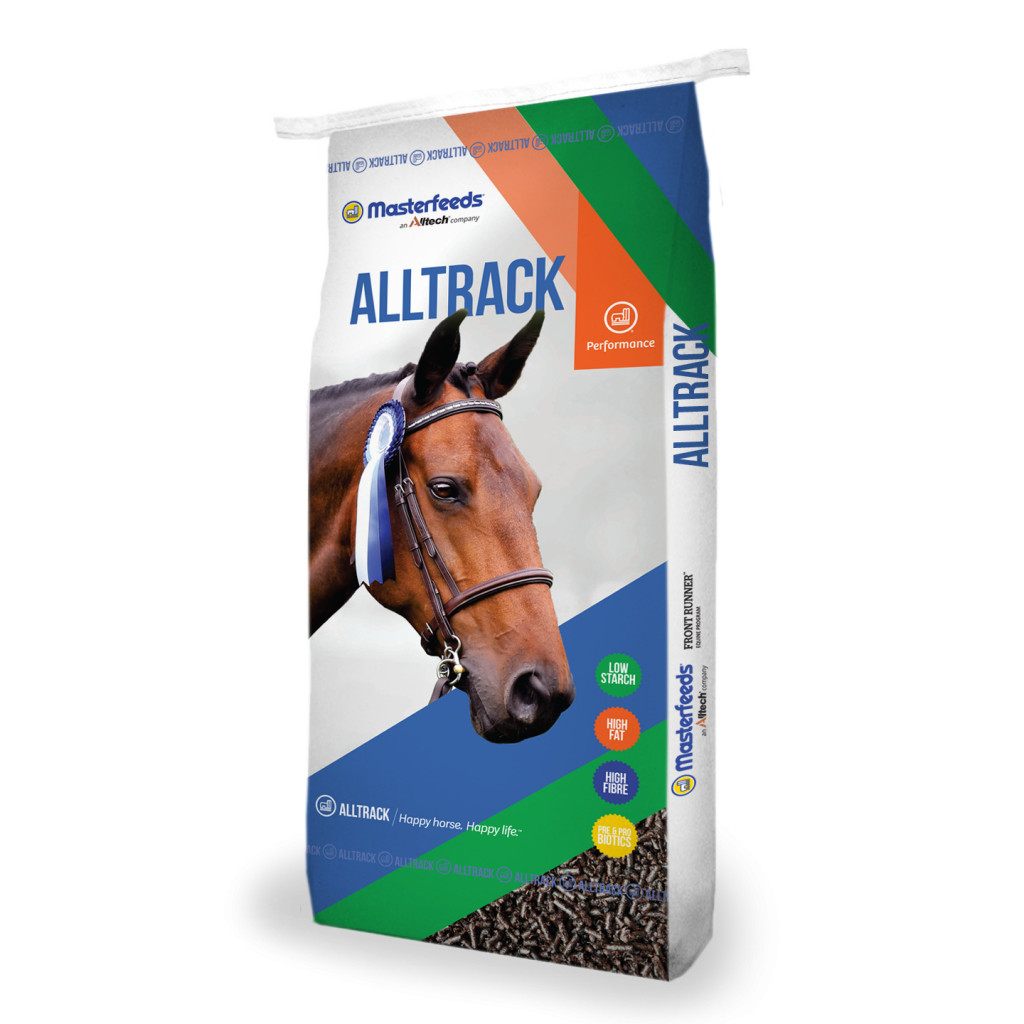 ALLTRACK (TEXTURED) EAST | WEST
FOR ALL TYPES OF EQUINE ATHLETES
Alltrack is a great choice for owners and trainers looking for a very low starch texturized feed for high performance athletes. A blend of high quality fibres, beet pulp and soft pellets fortified with protein, vitamins and minerals and blended with oil and molasses makes a palatable complete and balanced feed promoting good digestive health for all tracks.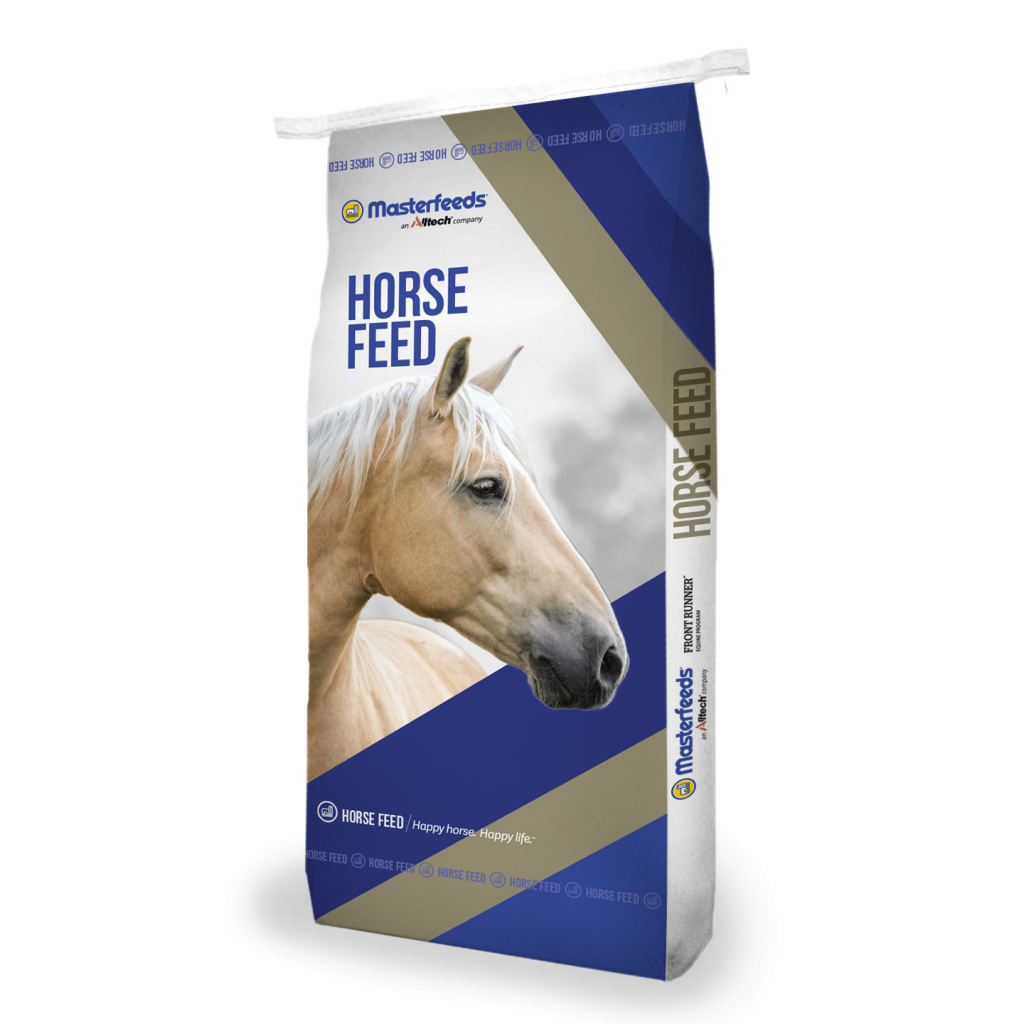 FINISHING TOUCH (CRUMB) EAST | WEST
FOR IMPROVED PERFORMANCE, WEIGHT GAIN & COAT CONDITION
Finishing Touch is a smart energy addition to any diet. This high fat supplement is designed to be topdressed on a balanced complete feed to increase the caloric density of the diet and add fat calories as an energy source. A very palatable formula, beneficial to any horse for improved performance, weight gain and coat condition.
---
Related Posts
---