Hay season is officially here, and most likely you have seen fields being cut and dried, and farmers out baling first cut for days at a time. Cutting hay has been extremely late in eastern Canada this year, due to the cool wet spring. You may already have a barn full of fresh hay ready to get your horses through the months ahead, or may be waiting on your first load. In this article, we're going to break down some information about the forage that is the foundation of every equine feed program.
---
First Cut vs. Second Cut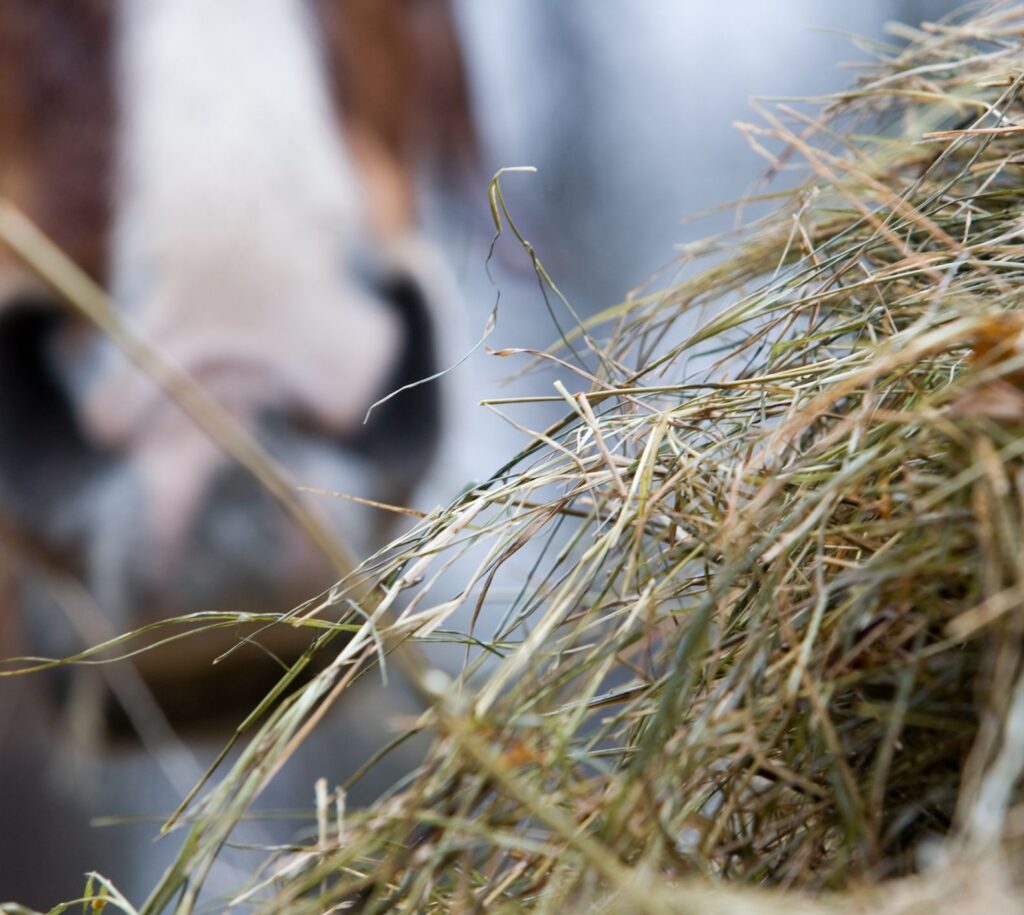 The first piece of information that you find while on the search for purchasing hay is which "cut" it is. This is as simple a concept as it sounds – first cut, second cut, and so on refers to which cut of a crop the hay has come from. The amount of cuts depends on a variety of factors in any given season including the amount and timing of rain, as well as the seasonal temperatures. Once cut in the field, hay is left out to dry in warm weather for a period of time to ensure optimal moisture content; this is called curing or drying the hay. Too much moisture and the hay could be prone to mold or combustion, too little and the hay could be dry and dusty.
The cut of hay not only has to do with when it has been harvested, but also the nutritious content it holds or does not hold based on it's maturity. First cut hay is generally done in the earlier summer months, when the weather turns hot and dry and therefore appropriate for baling. It is usually a coarser yellow hay, with thicker stems and stalks, which means that it is more fibrous. Second cut, which usually occurs in the later summer (again, weather permitting and based on first cut), is generally greener in colour, heavier in weight but finer in texture. This is a sweeter, more caloric and nutrient dense yield, and more often than not the difference between first and second cut can be seen by the eye when put side by side.
Beware feeding second cut to horses that are prone to founder, weight gain, or sensitivities to sugar, especially in the summer months with pastures already lush and sugar-filled. Second cut is a great option to be fed during the colder winter months.
---
Legume vs. Grass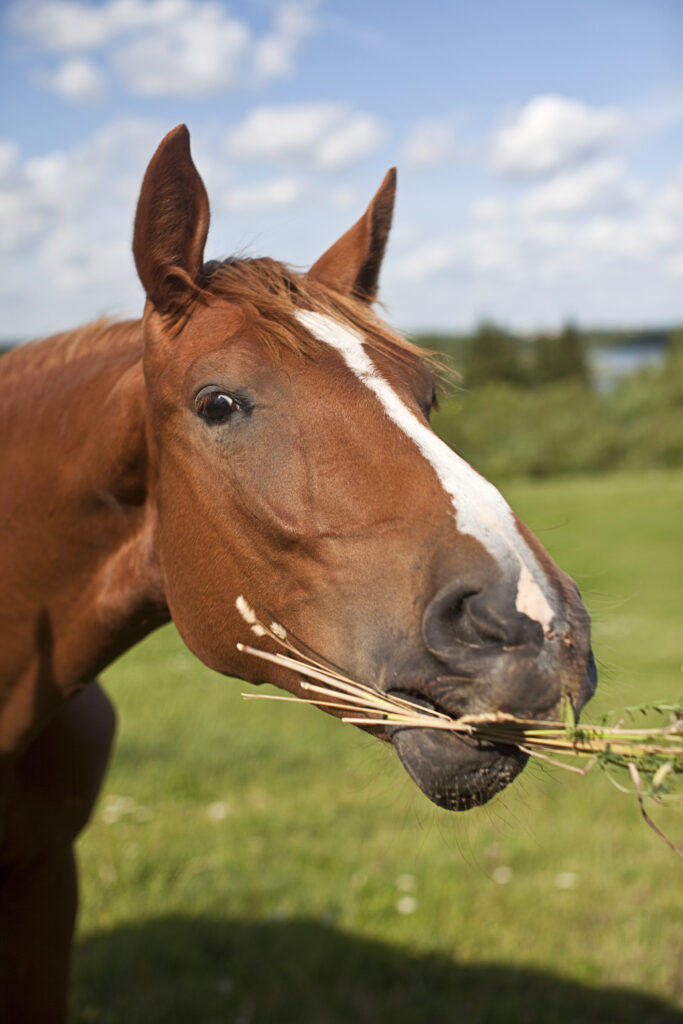 There are two broad categories in which hay can be placed in based on what their main source of nutrition is; these are legume hays and grass hays. Legume hay is popular in North America, specifically alfalfa. Alfalfa hay is a good choice for a variety of reasons. It has a higher protein content than grass hays which is important for hard working or growing horses, it typically is lower in fibre and has more calories per pound than grass hays, meaning you may be able to feed less to maintain body condition, and is helpful to feed to hard keepers that would otherwise go through fibrous hay without getting nutrients they need.
The second category of hay are grass hays. These include timothy, orchard, bermuda, and bluegrass among others. You can typically see the fuzzy timothy plant heads in hay that have it. Grass hays are higher in fibre, meaning horses can eat more without putting on weight. We're looking at those easy keepers who need reduced caloric intake, but also horses and ponies that are prone to laminitis or have insulin resistance since grass hays have less sugar and starch than alfalfa. Grass hays satisfy the horse's appetite with it's high fibre content, without the added calories and protein.
---
Which type of hay is for my horse?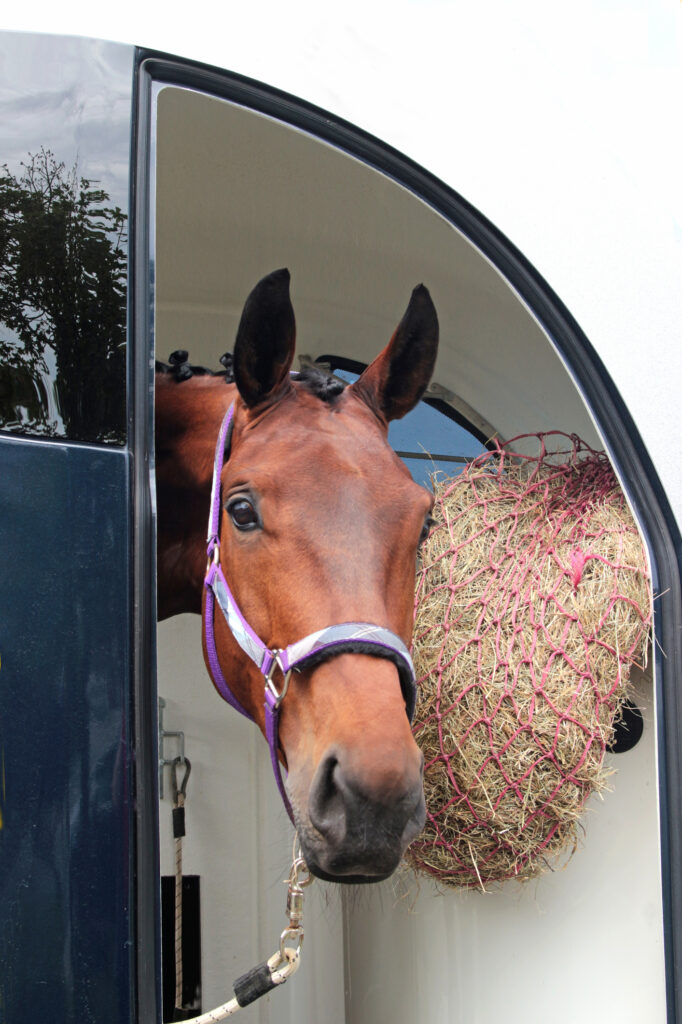 As with choosing a feed for your horse, choosing the appropriate hay also has to do with their individual needs. Each horse has different nutritional requirements depending on their age, activity level, size, and more. Growing horses and performance horses will require higher protein and more energy than those who are mature non-workers or seniors turned out to pasture.
Ideally you would be able to provide a combination of legume and grass hays. Legume hays (alfalfa) are richer in nutrients and energy while grass hays are high in fibre for a healthy digestive tract. Therefore, if choosing between the two, alfalfa hays are preferred for those who require more energy. Seniors, mature non-working horses and easy keepers are apt to do better on a grass hay diet. Grass hays satisfy the easy keeper's appetite with it's high fibre content without all the added calories and protein that come from alfalfa and other legume hays.
Both types of hay provide some nutrients, but in our North American soil, they are also both usually deficient in some vital minerals for your horse. It is best to round out their nutrition program by getting your hay tested and adding a supplement to ensure your horse is receiving adequate daily levels of vitamins and minerals.
Good quality hay is the vital foundation to all equine diets. No matter the breed, discipline or workload, all horses require access to forage to keep their hindgut happy. Check out some of our hay replacers and trace mineral supplements below!
For more information or to schedule an on-farm call or hay analysis from one of our reps, visit our website, contact us, or email us directly at: happyhorses@masterfeeds.com
---
Product Spotlight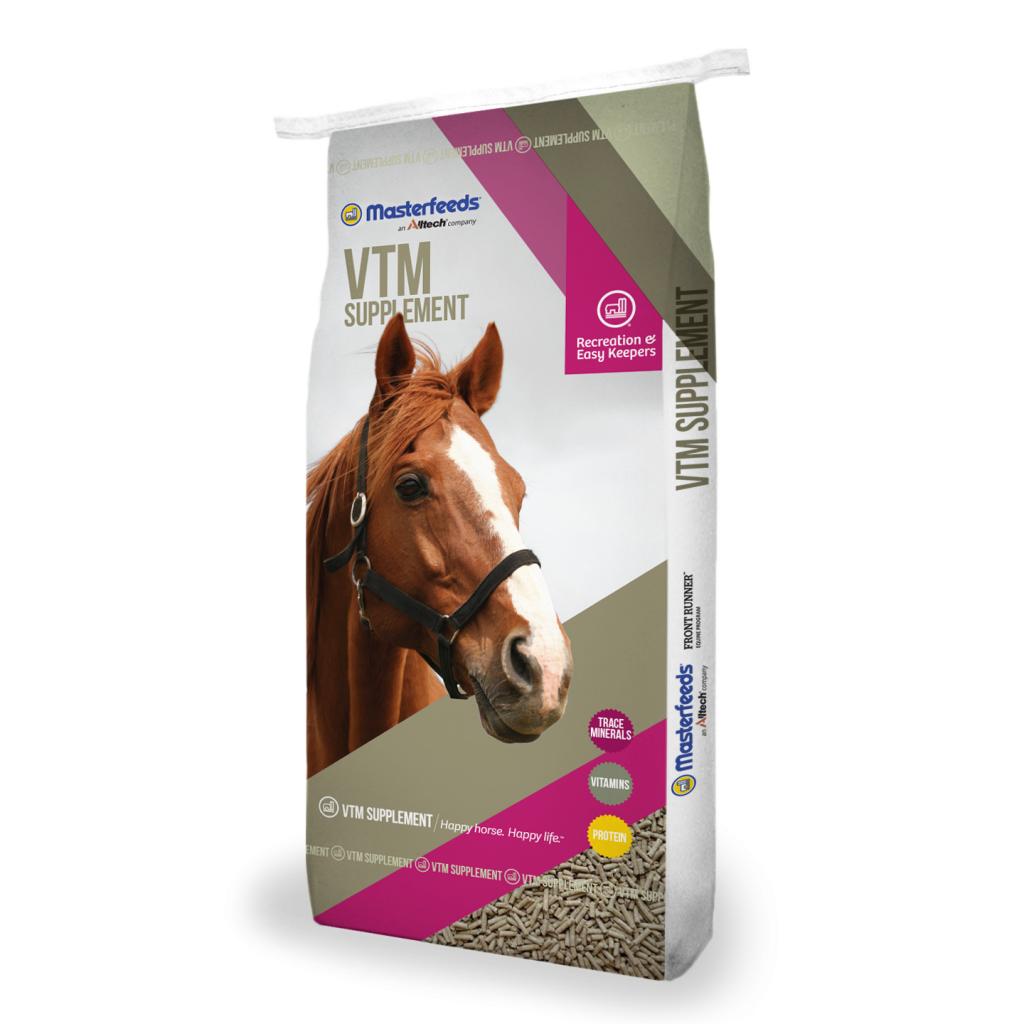 VITAMIN & MINERAL SUPPLEMENT (PELLET) EAST | WEST
FOR ALL CLASSES OF HORSES WHEN EXTRA NUTRIENTS ARE REQUIRED
Masterfeeds VTM is a trace mineral and vitamin supplement with high protein. It can be mixed with grains to make your own ration or top dressed on complete feeds to add additional minerals, vitamins and protein. Very palatable and versatile, it's a great choice for all classes of horses when extra nutrients are required.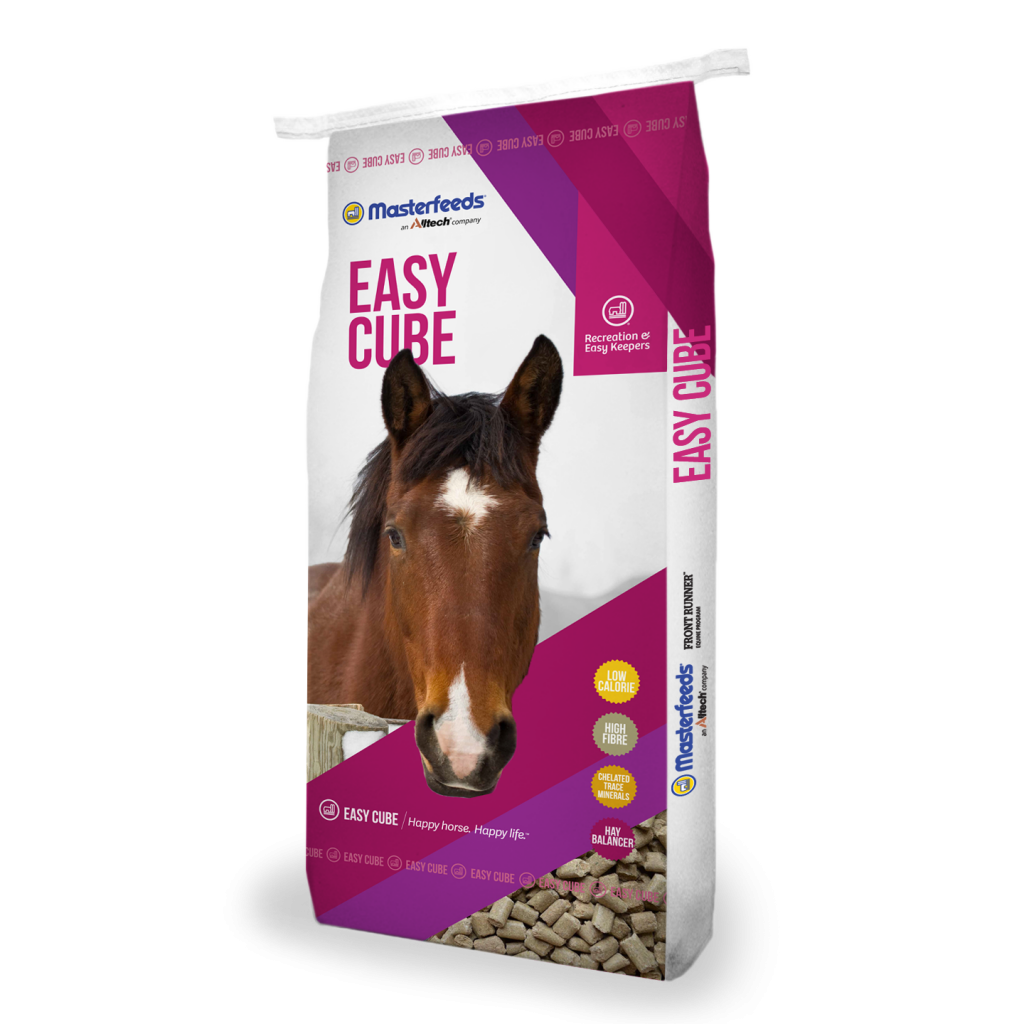 EASY CUBE (CUBE) EAST
FOR EASY KEEPERS & ALL CLASSES OF HORSES WHEN EXTRA NUTRIENTS ARE REQUIRED
Masterfeeds Easy Cube, referred to as our hay balancer, is a 12% protein, mineral and vitamin supplement that can be used as a great stand alone feed for easy keepers. It's designed to be fed with hay for horses who need little to no grain to maintain weight. It's also a great choice for pregnant mares on good pasture, or as a vitamin mineral topdress in addition to other feeds.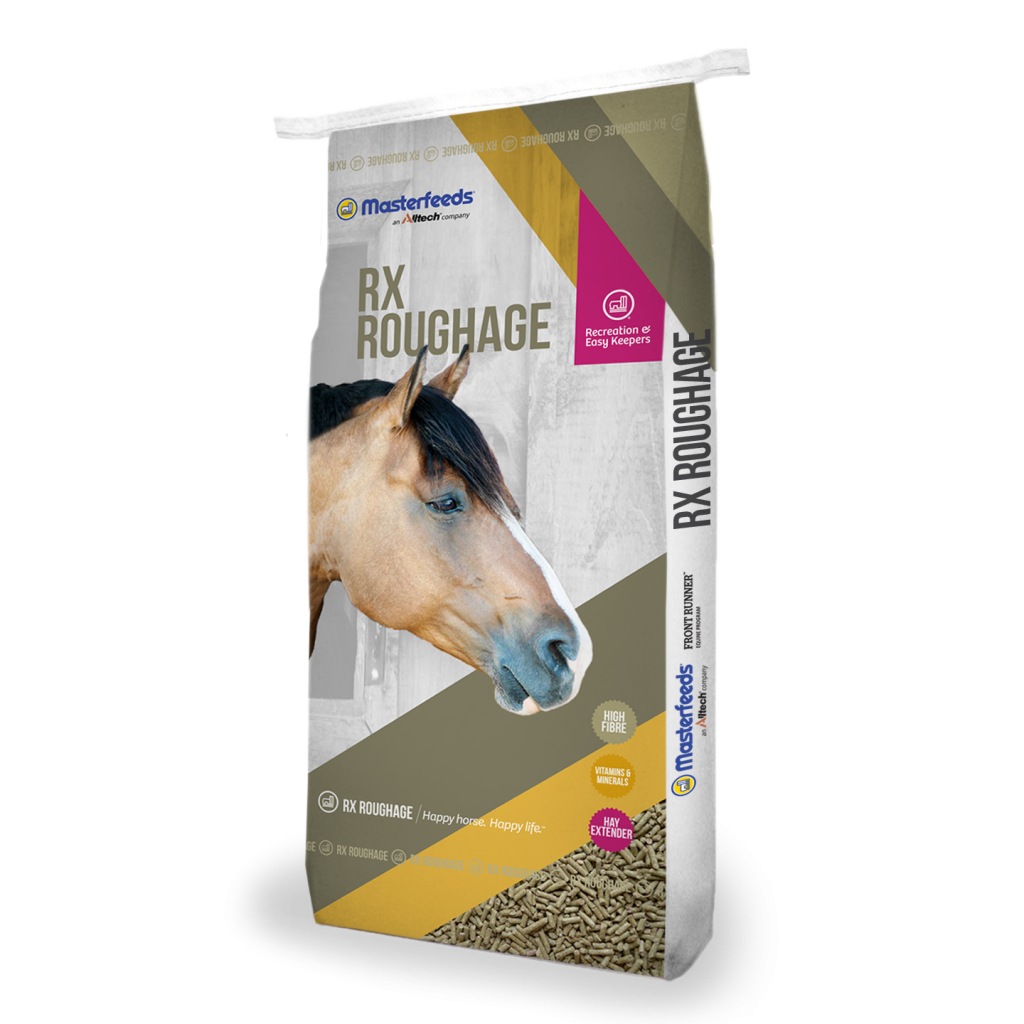 RX ROUGHAGE (PELLET/CUBE) EAST | WEST
MULTI-USE FOR MATURE HORSES AND PONIES
Masterfeeds Rx Roughage is a high fibre pellet or cube, which is used as a high fibre feed, and as a hay stretcher and extender at times when hay is in short supply, or for horses who struggle consuming hay due to problems with their teeth such as senior horses. Fortified with a lower level of vitamins and minerals, it is safe to be fed at very high levels as a complete hay replacement when needed. Ideally however some long stem hay should be provided.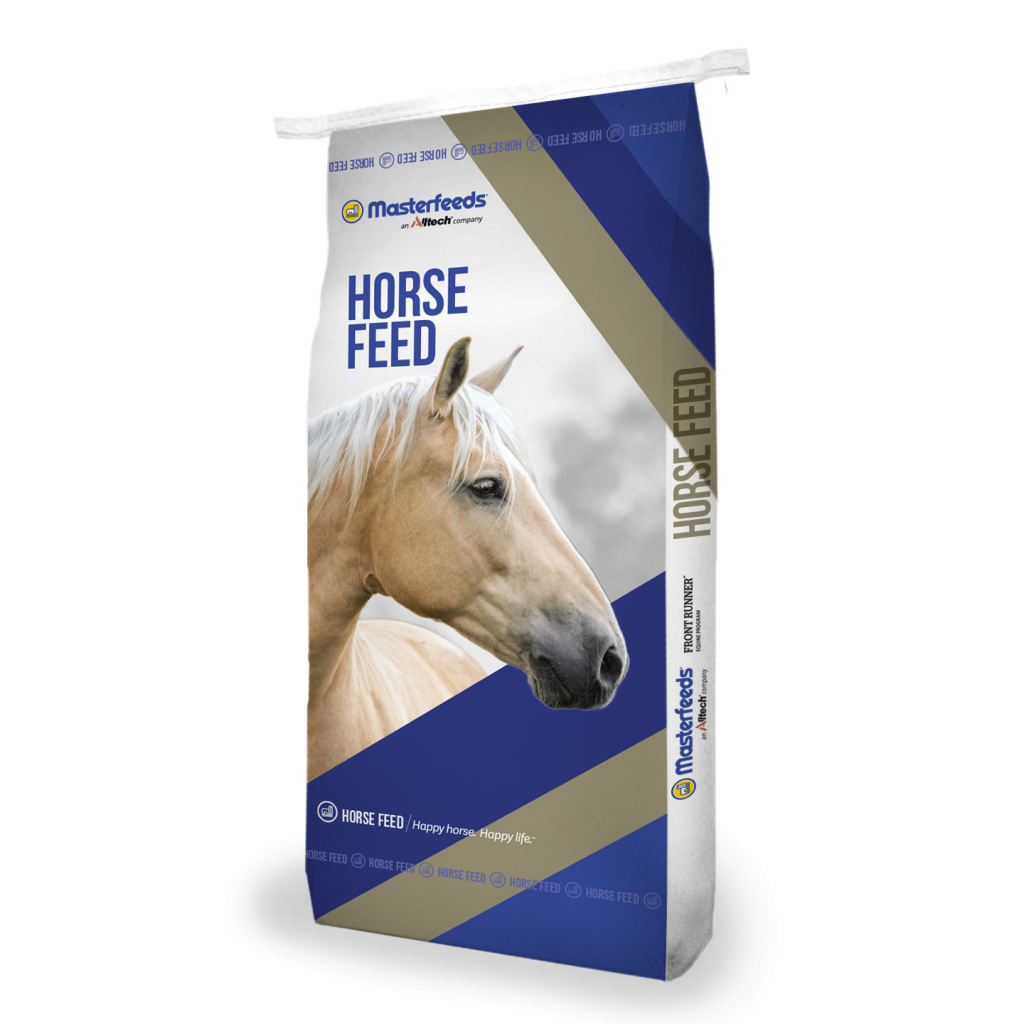 LOOSE HORSE MINERAL EAST | WEST
EXTRA NUTRIENTS FOR GROWING OR HEAVILY WORKED HORSES
Masterfeeds Loose Horse Mineral is formulated for typical mixed forage feeding programs. It is designed for horses fed a forage program predominantly based on hay. Loose Horse Mineral supplies extra vitamins and minerals that are needed during times of stress or when extra nutrients are needed for growing or heavily worked horses.
---
Related Posts
---