In this special edition of our Happy Horse Newsletter, we highlight one of our current champion customers, Lawless Shadow. Trained by Dr. Ian Moore, the pacing colt has already made his mark with multiple wins and consistent times at tracks all over North America. But well before he was harnessed for the first time, Lawless Shadow caught the eye of his award-winning trainer, who owns the colt alongside partners Ron McLellan, Serge Savard, and Frank Cannon. Dr. Moore knew that he needed Lawless Shadow in his barn from the moment he visited him as a yearling.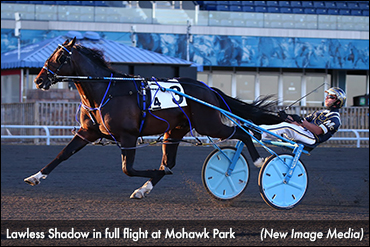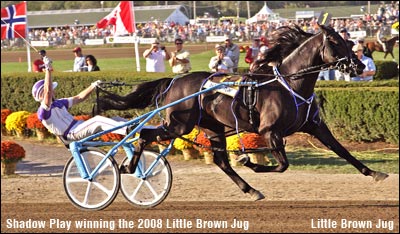 ---
Developing Champions
Each year, trainers and owners from all over come to Seelster Farms in Lucan, Ontario, to view the new batch of yearlings preparing to hit the sales ring in the fall. Routinely foaling 100 or more horses per year, Seelster is at the top of the game when it comes to breeding standardbreds.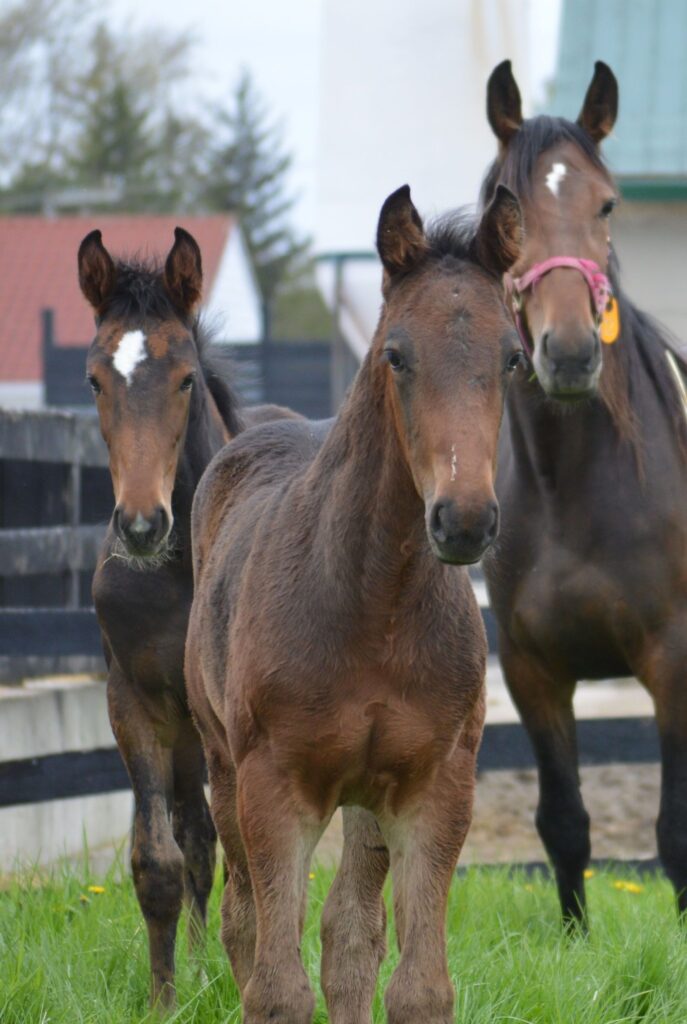 A family run operation since the 60's, they boast a seasoned team of individuals who are deeply imbedded in the standardbred industry, including seats on Standardbred Canada and the Standardbred Breeders of Ontario. In 2020, Seelster bred horses won 260 races, earning over $3 million and securing a fourth O'Brien Award for Breeder of the Year. Among many meticulous factors, part of their success comes from their careful matching of mares and sires, producing pedigrees which show promise of a bright racing career.
When on the search for yearlings, there is always one such sire that renowned trainer Dr. Ian Moore is keen to see the yearlings from. That sire is one whom Dr. Moore says was the best horse he ever trained – Shadow Play. So in 2019, when Dr. Moore visited Seelster Farms, he naturally was looking at the Shadow Play progeny, and immediately fell in love with Lawless Shadow – Lawless Seelster, at the time. A Shadow Play colt out of Bettors Delight mare Ladycino, Lawless Shadow had a desirable pedigree and disposition to match.
"I told my main partner Ron McLellan (RG Group Ltd.) that we had to have him and had already completed a full set of X-rays on him even before I called him…he had terrific conformation and good size and looked to be a very smart and well handled yearling at the time." said Dr. Moore.
Following a $52,000 bid at the London Selected Yearling Sale in October of 2019, Dr. Moore had his next Shadow Play colt to train and made a name change to Lawless Shadow.
Prior to Dr. Moore's visit to Seelster Farms, Lawless Shadow was part of one of our very first trial groups being raised on our nutrition formulas containing our 100% Alltech chelated minerals. Thanks to our long time clients at Seelster Farms, we used control and Total Replacement Technology (TRT) groups on their herds to track development. The results encouraged Masterfeeds to include TRT in all of our branded feeds going forward.
---
Fuelling Champions
From the breeding farm at Seelster to the training barn of Dr. Ian Moore, Lawless Shadow has been nothing short of steady and spectacular in the two years since his purchase in London. A consistently strong year in 2020 led him to the O'Brien Award for 2 Year Old Pacing Colt of the Year, and he currently holds 8 wins with over $700,000 in lifetime earnings.
His latest big accomplishment, securing an eventful win in the Meadowlands Pace on July 17 (a must-see video, here), followed a third place finish in the Ontario Sires Stakes division at Woodbine and preceded a second place finish at Georgian Downs. It seems as though no matter where the colt races, he's comfortable and able to perform, a note Dr. Moore has made plenty of times.
"Lawless travels very well, always in a box stall loose with hay, feed and water with him…not much stresses him which adds to his personable nature", says Moore. Diligent management of elite racehorses are a key component of what makes Moore trainees successful.
So what does the future hold for the talented and easy going Lawless Shadow? Racehorse management is a week to week affair, but Dr. Moore hopes to continue the OSS stakes in Canada, as well as The Hempt at Ponoco and the Breeders Crown later in 2021. Regardless of what the future holds for Lawless Shadow, our Masterfeeds team is proud of his accomplishments and will continue to be cheerleaders for each and every start.
Masterfeeds would like to thank both Seelster Farms, Winbak of Ontario and Dr. Ian Moore for placing their trust in our nutrition programs for their breeding and racing operations. Being able to follow along with Lawless as a foal as well as through his racing career is an honour for our team and what motivates us to strive for the best in equine nutrition innovation.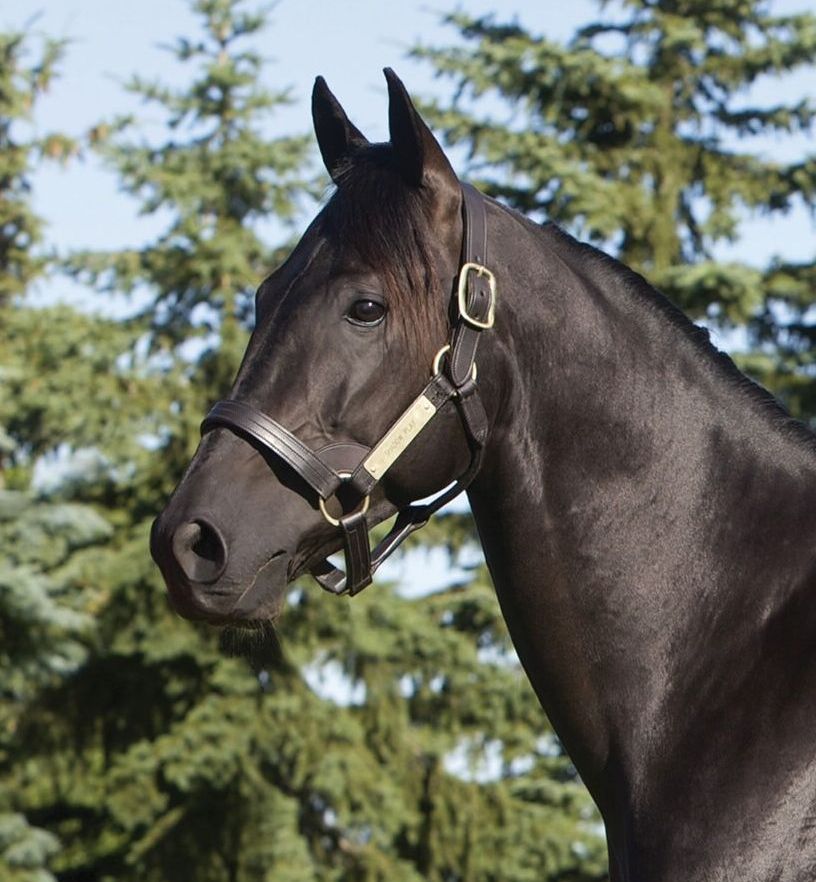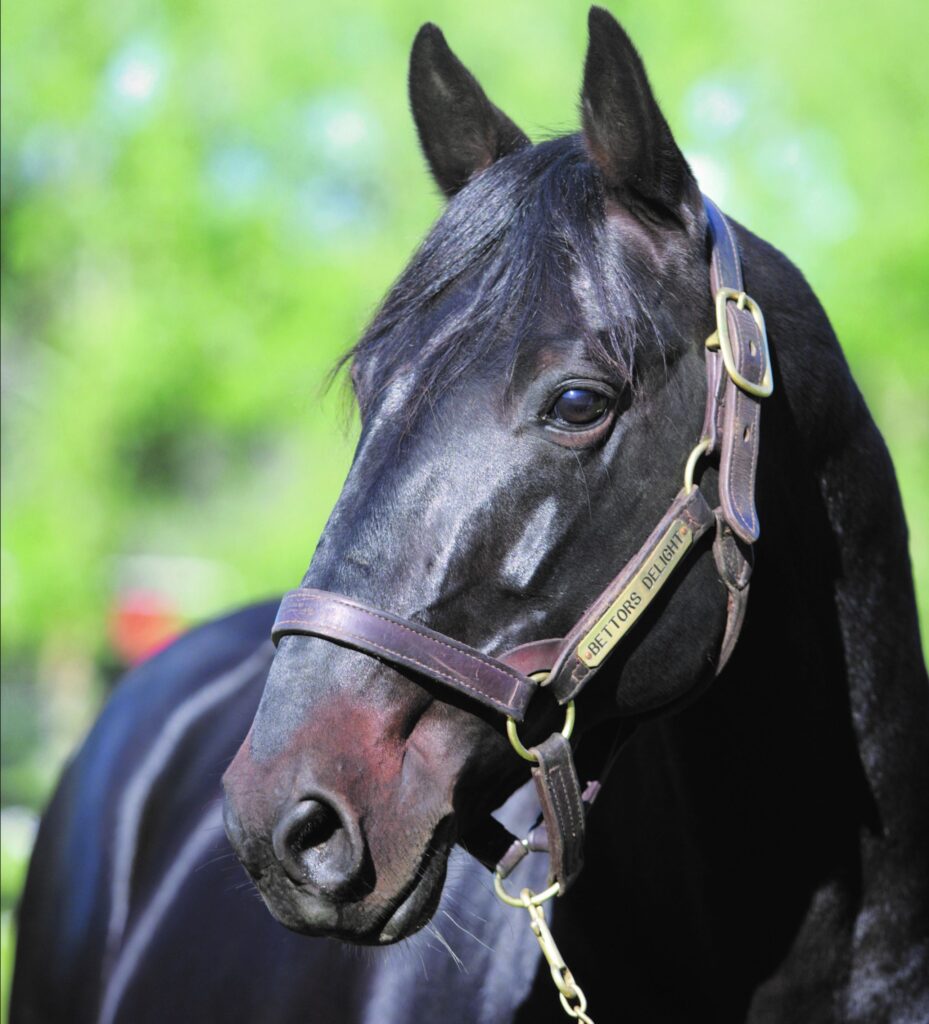 ---
Product Spotlight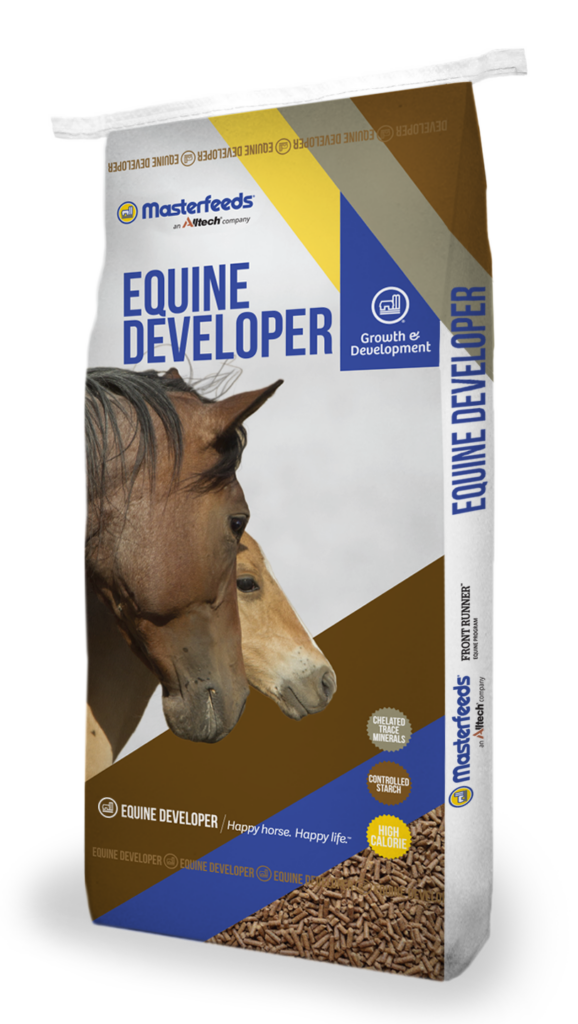 Masterfeeds 14% Developer is an excellent feed for broodmares, growing yearlings and two year olds. Well balanced protein, amino acids and energy levels, along with controlled starch content and premium mineral vitamin fortification, encourage balanced growth. The formulation is made to help reduce incidence of developmental problems. It is also an excellent choice for pregnant and lactating mares. The controlled starch content provides a safer choice for the mare, reducing risk for digestive upsets.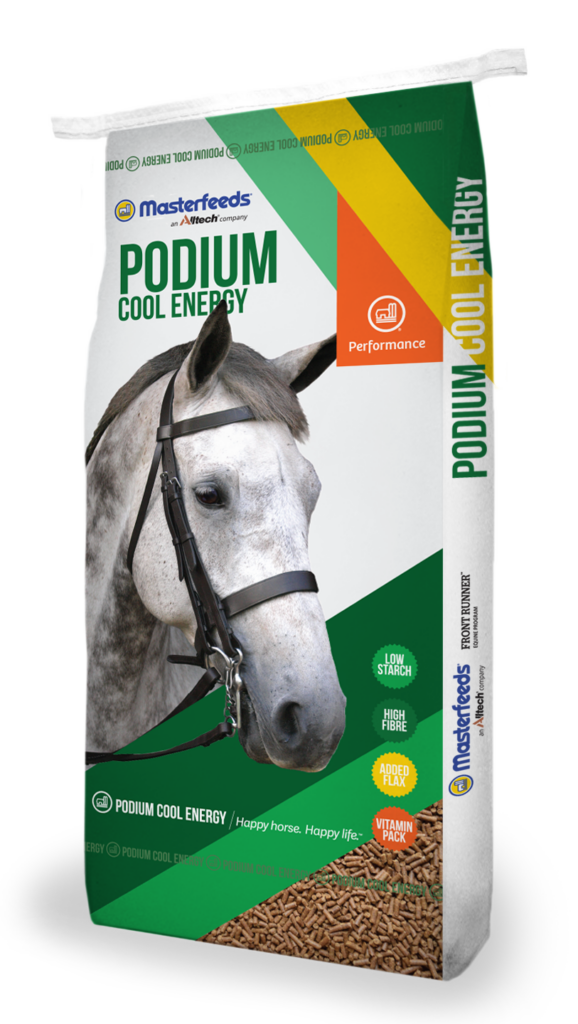 Podium Cool Energy is a favourite with owners and trainers looking for a very low starch feed for high performance athletes. With proven results in reducing ulcer incidence and tying up, it is a great choice for standardbred racehorses, eventers, and any trainers and riders looking for an ultra low starch ration for working athletes. Added flax provides an excellent source of Omega-3 and it is fortified with our premium vitamin mineral pack for a complete and balanced feed.
---
Related Posts
---