In this special edition of our Happy Horse Newsletter we wish good luck to one of our Masterfeeds customers, the "One-Eyed Wonder", Mighty Heart, as he takes a shot at racing history vying for the win in Saturday's Breeders Stakes to secure the Canadian Triple Crown. Mighty Heart has become a national story of hope and perseverance right when it's needed most.
---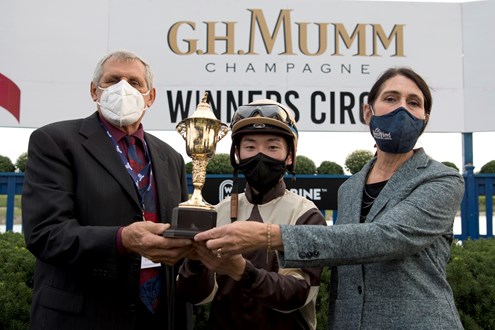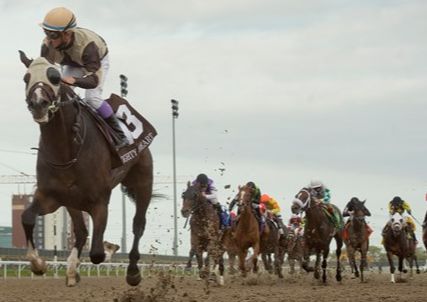 2020 has been a tough ride for Canada and the world, and little has been left in the news that brings light and hope. Amongst the daily news articles detailing the ongoing state of the pandemic, there are a few small stories about the hopeful connections of a unique one-eyed colt, aptly named Mighty Heart. A simple google search will bring up an array of articles about how special he has become – like here, here and here for just a few examples.
As an unlikely horse who lost his eye in a paddock accident as a foal, Mighty Heart has overcome a potentially career limiting injury to shine a little light on horse racing fans as he will run for the third jewel in the Canadian Triple Crown on Saturday. The Josie Carroll trained colt decisively won the Queen's Plate at Woodbine on September 12th rallied for a win in the Prince of Wales Stakes at Fort Erie just over two weeks later on September 29th, and will hit the mile and a half turf track at Woodbine this Saturday in an attempt to round out the Triple Crown with a win at the Breeders Stakes.
As for Josie, she is no stranger to the winner's circle in big Canadian races. Having won many triple crown races over the years (just not in the same year), the Hall of Fame trainer is perennially at the top in North American racing. Mighty Heart isn't her only contender on Saturday – she is also starting a very talented Belichick who might just have the opportunity to dethrone his stablemate. A mighty heart may be just what it takes for the one-eyed wonder to win this race in a field of strong contenders.
---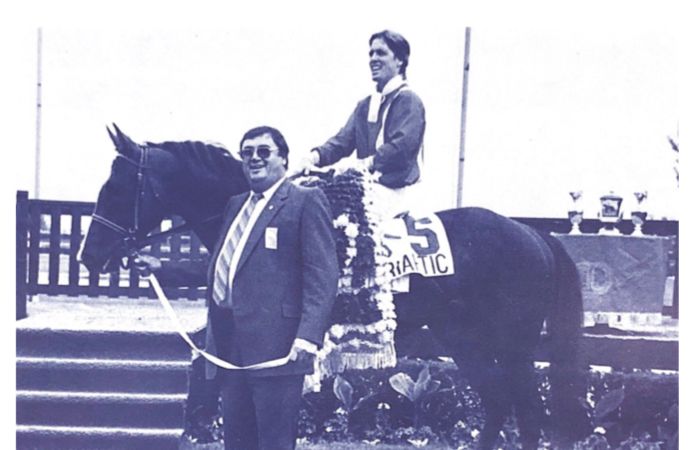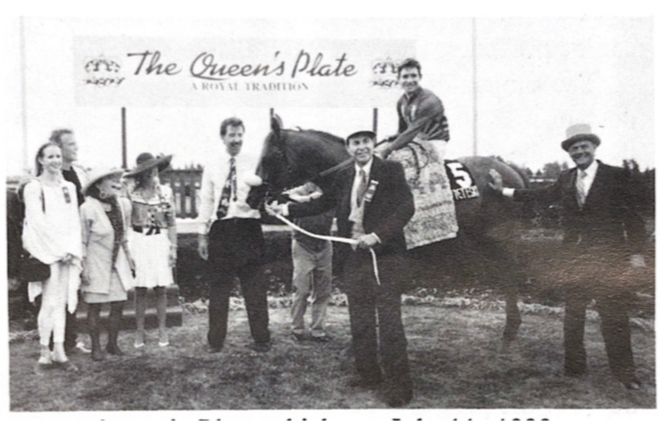 If Mighty Heart were to win on Saturday, he would join 12 other horses in becoming a Canadian Triple Crown champion, the last two being Wando in 2003 and Peteski before that in 1993. Had the award-winning Horse of the Year Wonder Gadot run in the Breeders Stakes in 2018, she too may have become a Triple Crown Champion (her connections opted to run her in the Travers – the first filly since 1979 to do so). Talent and exceptional trainers are not only what these horses have in common, but they also raced on Masterfeeds products.
The Masterfeeds tradition of supplying feed for horses competing in the Canadian Triple Crown goes back decades. When Son of Briartic won the Queens Plate in 1982, he was the 27th consecutive race horse raised or raced on Masterfeeds to win the title. In the almost three decades since, 5 horses have won the Triple Crown, 4 of which used Masterfeeds, and our racehorse feed supply has grown south to include New Jersey and Florida tracks. Our success with performance feeds comes from our dedication to quality ingredients and innovation at every turn. Our touted track product Exactor Lite, for example, has gone through many transitions over the years to better improve its digestibility and address gastrointestinal tract ailments.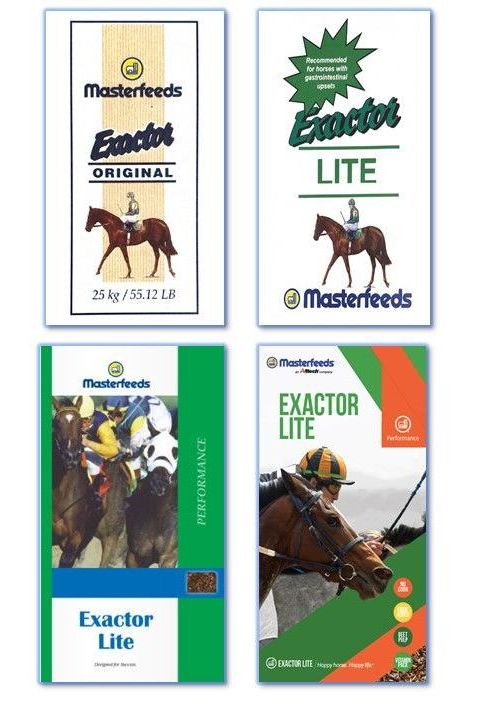 Exactor Lite has come a long way from Exactor Original as science on the equine athlete continues to evolve. Corn was originally used as an excellent energy source in feeds, however, during digestion it produces high levels of acid increasing susceptibility to and aggravating ulcers. As ulcers are a common ailment in the performance horse, Exactor Lite was formulated without corn and rather increased in digestible fibre to support the athlete hindgut. Oil was added as a fat source to increase the calorie intake and muscle glycogen content. Yeast cultures, and pre and pro biotics help support the hindgut and keep microbial balance. Our latest innovation has been the inclusion of an Alltech trace mineral technology in all of our performance feeds, allowing for enhanced absorption and utilization of essential minerals for all types of equine athletes.
---
Masterfeeds is proud to feed both of Carroll's entries on Saturday, who are not alone in their choice of feed to fuel their performance. 9 out of 12 horses racing on Saturday are fed Masterfeeds products with the help of our track supplying dealer, Nobleton Feed Mill. 6 of those are on Exactor Lite.
Feed may only be a slice of the pie in creating a champion racehorse – but providing the nutritional opportunity for horses to thrive to the best of their ability is of utmost importance to us at Masterfeeds. Understanding the demands placed on equine athletes and formulating diets for good gut health and optimal performance has historically and will continue to be our prerogative.
Mighty Heart's quest to become the 13th Canadian Triple Crown winner is the feel good story that we needed for 2020. While Mighty Heart runs to make racing history, we at Masterfeeds will be continuing to cheer on all of our customers who choose us to help create diets for happy, healthy horses.
For more information or to schedule an on-farm call or hay analysis from one of our reps, visit our website, contact us, or email us directly at: happyhorses@masterfeeds.com
---
Product Spotlight
---
Related Posts
---