In this year end special edition of our Happy Horse Newsletter, we dive into a secondary story to one of the biggest racing stories of the year – the longshot Kentucky Derby win from a little known horse at 80-1 odds. Rich Strike's last minute entry into the Derby is a thrilling story made for movies and his consistent career since then has cemented him in the racing history books. A more discreet feel good story comes from an idyllic farm in Ontario, Canada, where a small operation breeder houses a half sister to the Derby winner purchased earlier in 2022 thanks to some innate attention to detail and a little bit of luck.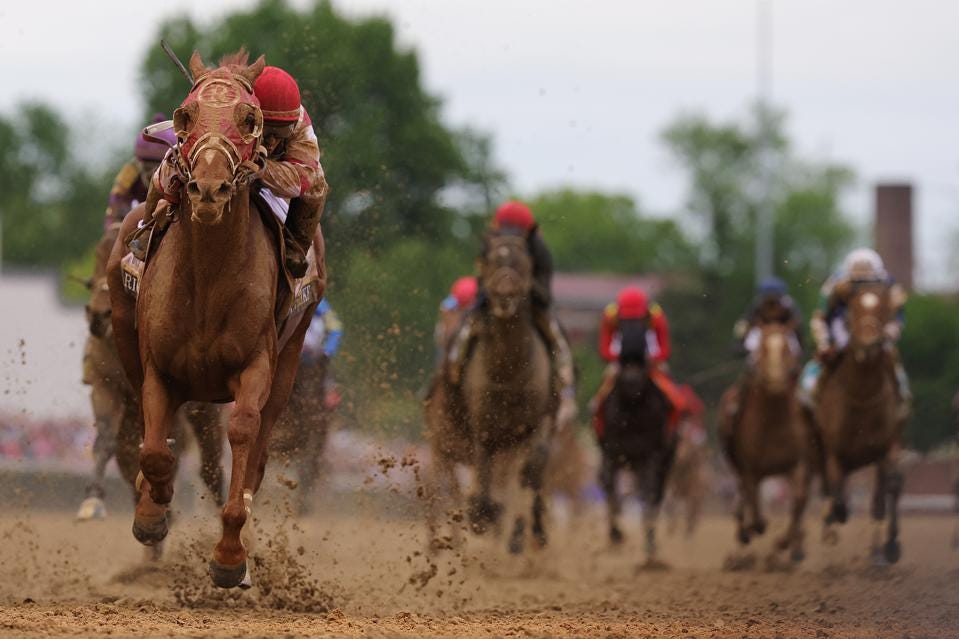 ---
Finding a Diamond in the Rough
For long time Masterfeeds and Nobleton Feed Mill customer Susan Foreman, decades of experience in the hunter show ring prepared her for the details and intricacies that are required to raise and fit thoroughbreds for the track. Nestled on a farm of rolling hills in south central Ontario, the pride Susan takes in her horses is evident – memorable sale horses from years past cover the walls in the office, the immaculate facilities have a feel of home, and glowing, happy horses of all ages can be seen being pampered inside and out.
Down the barn aisle, her newest prides can be found – Unostrike, a half sister to 2022 Kentucky Derby winner Rich Strike, out of Canadian champion Gold Strike, and her new Caravaggio foal (nicknamed "Fancy") who is more than happy to get up close and curious with visitors. How these two ended up in her barn begins with what many would think to be bad luck being outbid on other horses early in a sale.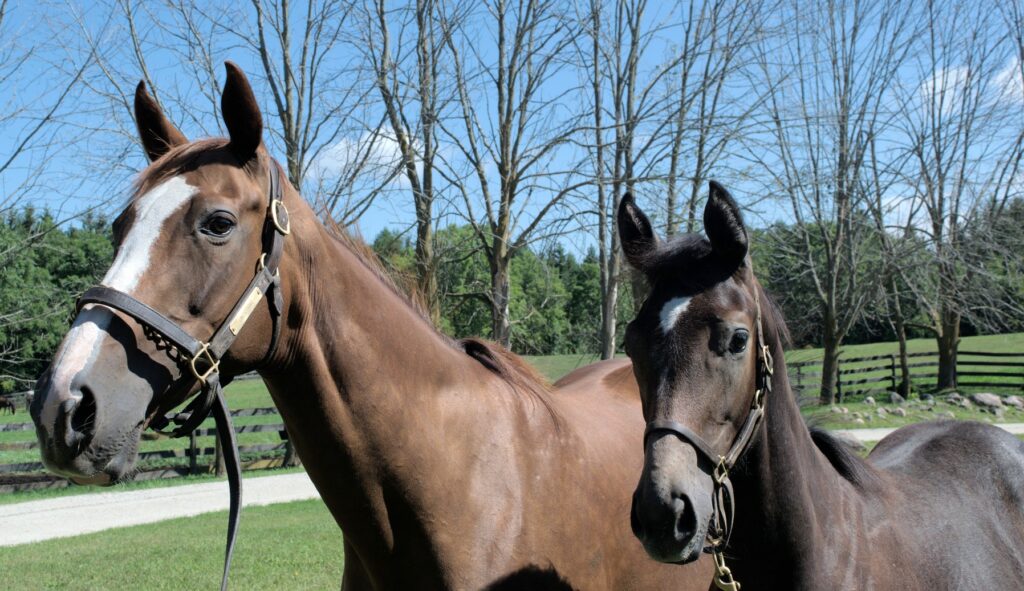 The January Keeneland sale is a notoriously competitive sale. With hot southern buyers outbidding her early on, Susan turned to the supplementary sale book and started doing her research. While browsing the catalogue, hip #425 caught her eye for a few reasons. Unostrike is a 2010 mare out of champion mare Gold Strike, sired by Hall of Famer Smart Strike; the makings of a solid pedigree. Susan believed Uno was overlooked due to the fact that she had not yet thrown any black-type foal. But what interested her was that Uno was in foal to one of her favourite sires – the gorgeous European grey, Caravaggio. The old saying of "always bet the grey" paid off because at the time of purchasing Uno, Caravaggio's stud fee had recently gone up thanks to a European champion filly offspring as well as being a leading European first crop sire of 2021. Furthermore, Caravaggio's sire Scat Daddy had a reputation for throwing good fillies, which Uno's baby just so happened to be. And lastly, it certainly helped Uno's case that she was a very pleasant mare to be around once they had met in person.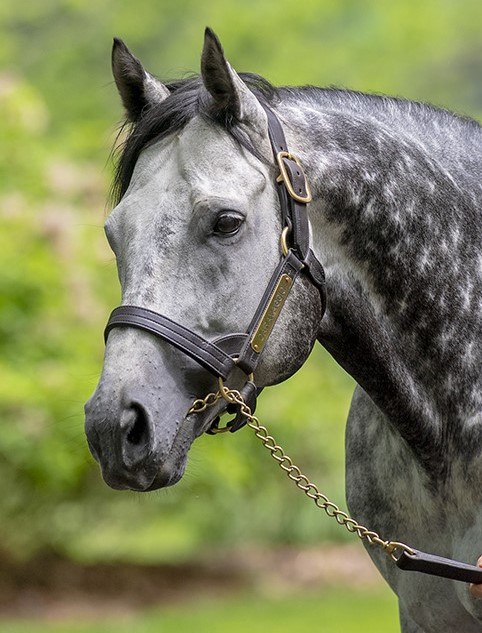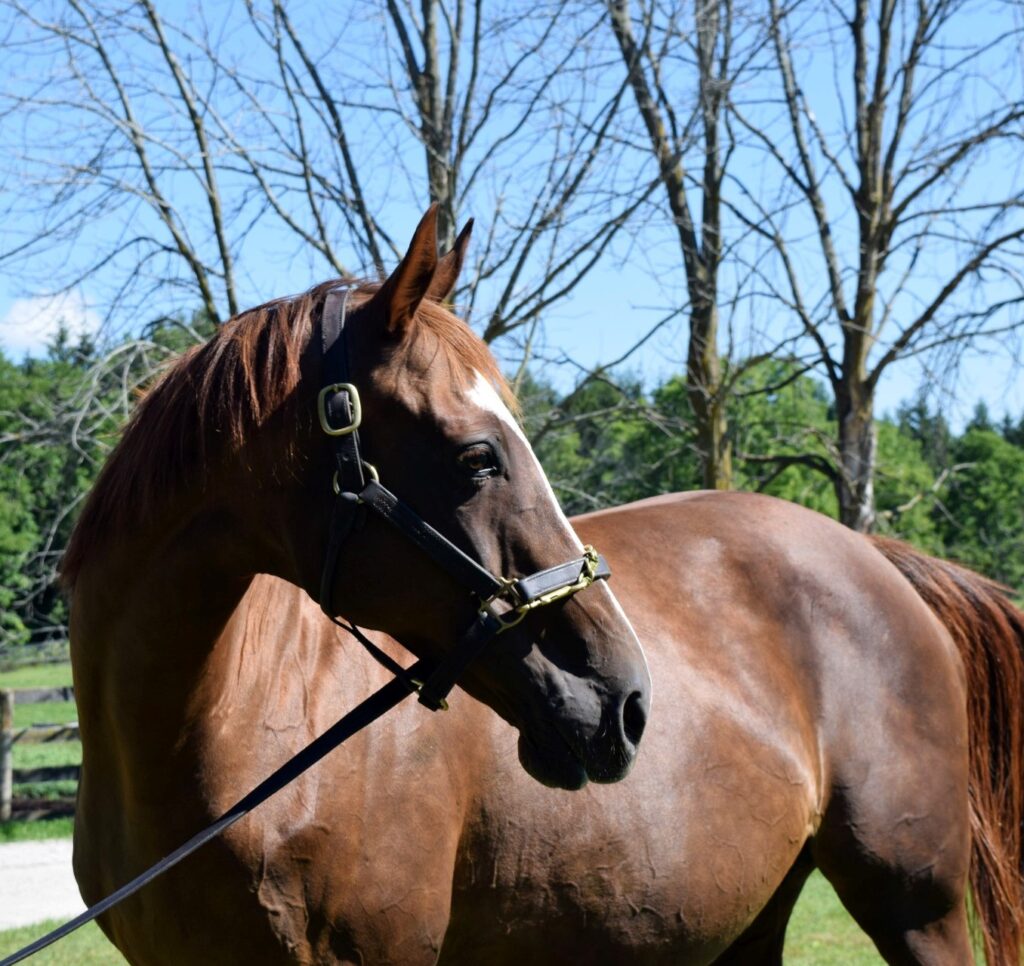 All of these factors had Susan convinced she needed Unostrike as a broodmare, and so they headed back up north to their quiet farm in Ontario where she foaled out Fancy a month later, Uno was put back into foal with another notable name – Maximum Security – and life resumed as it does on a small breeding farm.
---
An Unforgettable Derby Day
On May 7, 2022, the day continued on as it normally does for Susan. She was in her office in the barn on foal watch when she tuned in to the big race. Having been in the business a long time, she knew many of the breeders and trainers with connections to the favourites in the race down south so enjoyed watching their horses race. To the amazement of Susan and many horse fans across the country, a late entry horse at odds of 80-1 beat the field, resulting in the second largest upset in Kentucky Derby history. An even bigger shock came with the realization that she owned the sister to the 2022 Kentucky Derby winner in Unostrike. While expecting to call and congratulate her friends on a Derby win, she ended up being the one with a congratulations due to her broodmare's connection to the winner.
So, while breeding thoroughbreds is a combination of smarts, hard work, and attention to detail, sometimes a little luck thrown in can elevate a feel good story to a feel great story. 2022 can be added to Susan's wall of pride as the year she purchased the half sister to the Derby winner, and with two strong bloodlines and a sweet demeanor just like mom Unostrike, "Fancy" can perhaps be the first of Unostrike's foals to go on to earn that black-type in her pedigree.
---
Masterfeeds would like to thank Susan Foreman for taking the time to tell her story with us and for her long time support of our feed programs through Nobleton Feed Mill. We take immense pride in the success of our customers and congratulate Susan on another successful year in the breeding business!
Here's to a successful 2023 for the longshots and the underdogs, and never giving up against the odds no matter what horse business you're involved in year in and year out!
---
Related Posts
---