Those of us who own livestock generally do not look forward to the long, cold winters of our great northern country. Unless you are an avid skier or outdoorsman, the winter usually means long treks daily out to the paddocks to spread out hay and the continuous putting on, taking off, and repairing of blankets. No matter your thoughts on winter, we like to look at the glass half full – by knowing that lovely spring weather is to follow and that we can take proactive measures in our horses' diets to get them prepared for our back to training schedule in the best shape possible. Check out our basic winter feeding tips, below!
---
Make sure your horse has access to fresh, warm water.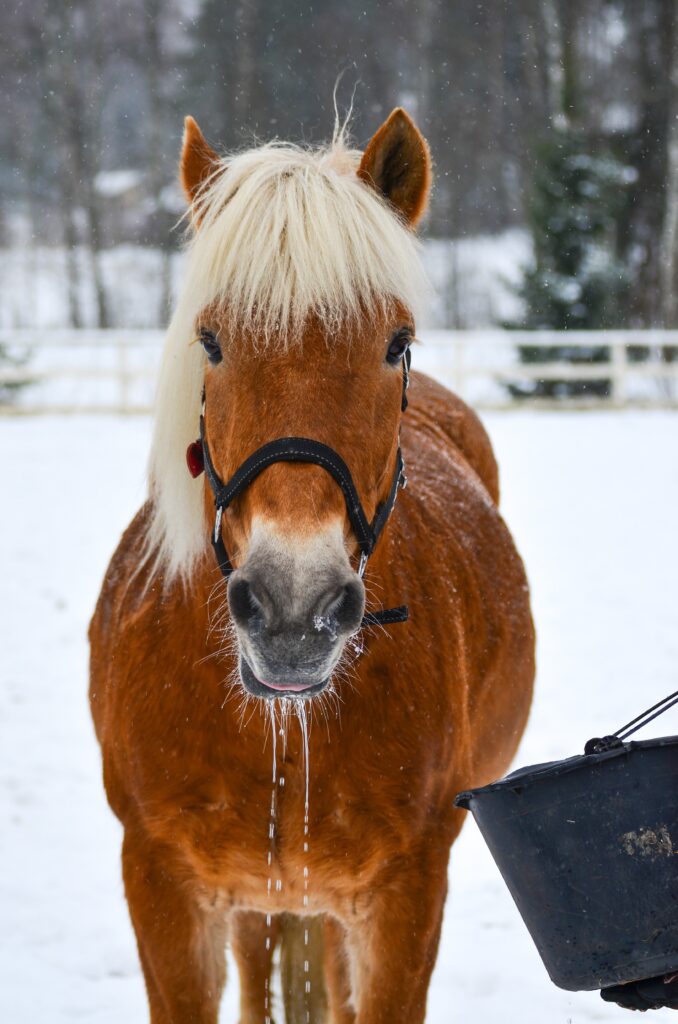 Water is the most essential component of your horse's diet in order to keep their digestive tract healthy and flowing. Horses need to drink gallons of water per day to keep up with their foraging and to reduce the risk of dehydration and impactions. Just as they need to drink while in competition, it is just as important they stay hydrated in the colder months.
It is easy enough to keep fresh, clean water readily available in the warmer months with access to unfrozen taps and hoses. It is another issue in the winter, when water temperatures fall quickly and freeze over. This is one reason you are likely to face bouts of colic in the winter months – horses are less likely to drink cold water, so be sure to invest in heated buckets or trough heaters to encourage them to drink. Adding a salt block in their pasture or stalls will also encourage them to drink.
---
Unlimited access to good quality forage.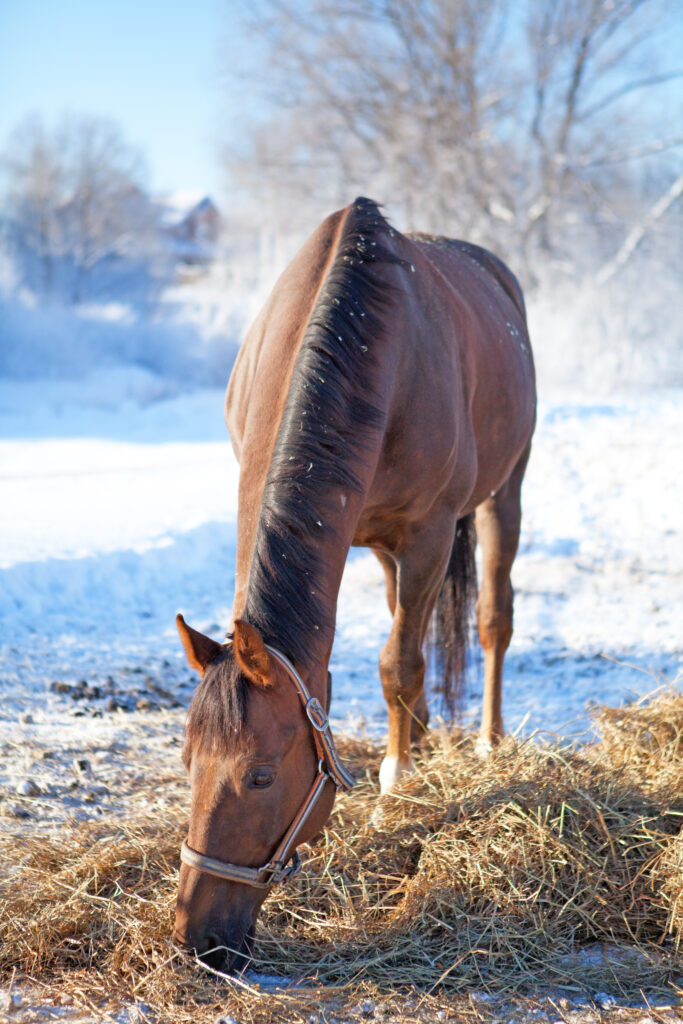 The remaining months of fall mean that grass pastures hold little nutritional value, so ideally, by the time winter has come around, your horses are already being fed increasing amounts of quality forage. Hay should always be the main component of your horses' diet, as it provides them with many of the nutrients and minerals they require to survive and to graze as close to nature as intended.
Hay also provides a source of warmth from the inside out when the cold weather hits, so access to an unlimited supply will help keep them warm but also keep their digestive tract doing it's job and will help to keep their weight. Not keen on just throwing flakes out into the windy abyss? Slow feeders and hay nets strung up in shelters are an easy way to make sure they have unlimited access while not wasting any of the priceless hay being taken by the wind.
---
Take off those blankets frequently.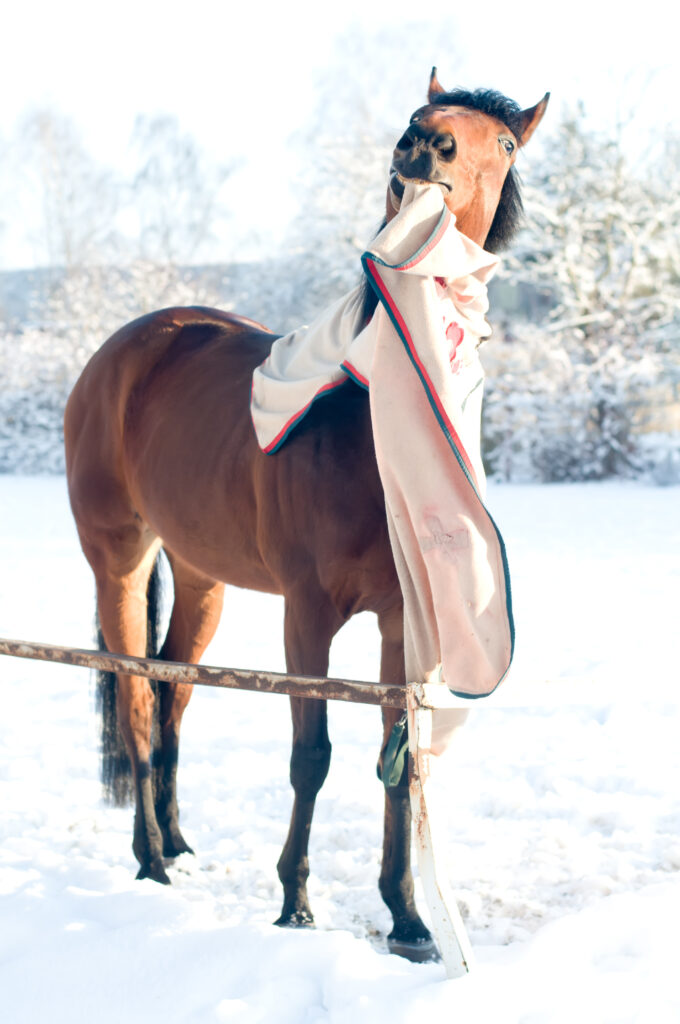 If you use the winter time as down time from riding for yourself and your horse, keep in mind that the harsh weather conditions can still take its toll on their body condition. As tempting as it can be to leave your horse be while you cuddle up by the fire, it's important to frequently check your horse for weight gain, weight loss, and overall condition. Some horses use significantly more calories staying warm in the winter and can quickly turn from easy keepers to hard keepers when the mercury plummets.
Depending on their condition, increasing or decreasing their current feed may be necessary. Any feed changes should always be done slowly to reduce the risk of digestive upset. Horses are equipped to handle winter conditions different depending on breed, age, and activity level, so monitoring each individually will help you stay on top of their condition so they are ready to go back into training when the spring arrives.
The winter season presents unique challenges to the digestive systems of horses. The cold weather forces them to use more forage energy to keep warm, meaning they expend more daily calories than the warmer seasons. Weight loss can be present even in those horses that are not in work, and supplementation with a high fat feed during these months may be necessary to maintain body condition in preparation for spring training. Check out our featured feeding products below that will help keep your horse happy and healthy during the long winter!

For more information or to schedule an on-farm call or hay analysis from one of our reps, visit our website, contact us, or email us directly at: happyhorses@masterfeeds.com
---
Product Spotlight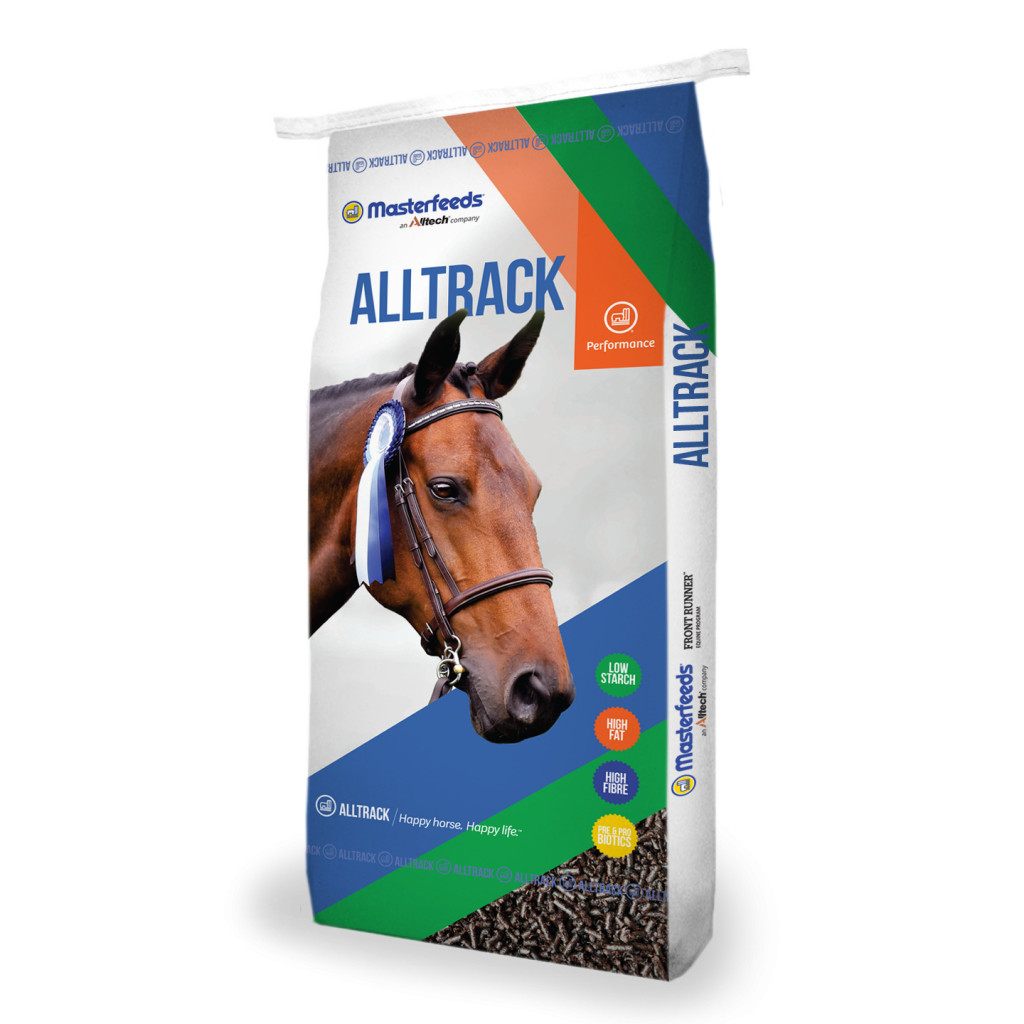 ALLTRACK (TEXTURIZED) EAST | WEST
FOR ALL TYPES OF EQUINE ATHLETES
Alltrack is a great choice for owners and trainers looking for a very low starch texturized feed for high performance athletes. A blend of high quality fibres, beet pulp and soft pellets fortified with protein, vitamins and minerals and blended with oil and molasses makes a palatable complete and balanced feed. It promotes good digestive and muscle health to keep your horses feeling great and ready for all sports and all tracks.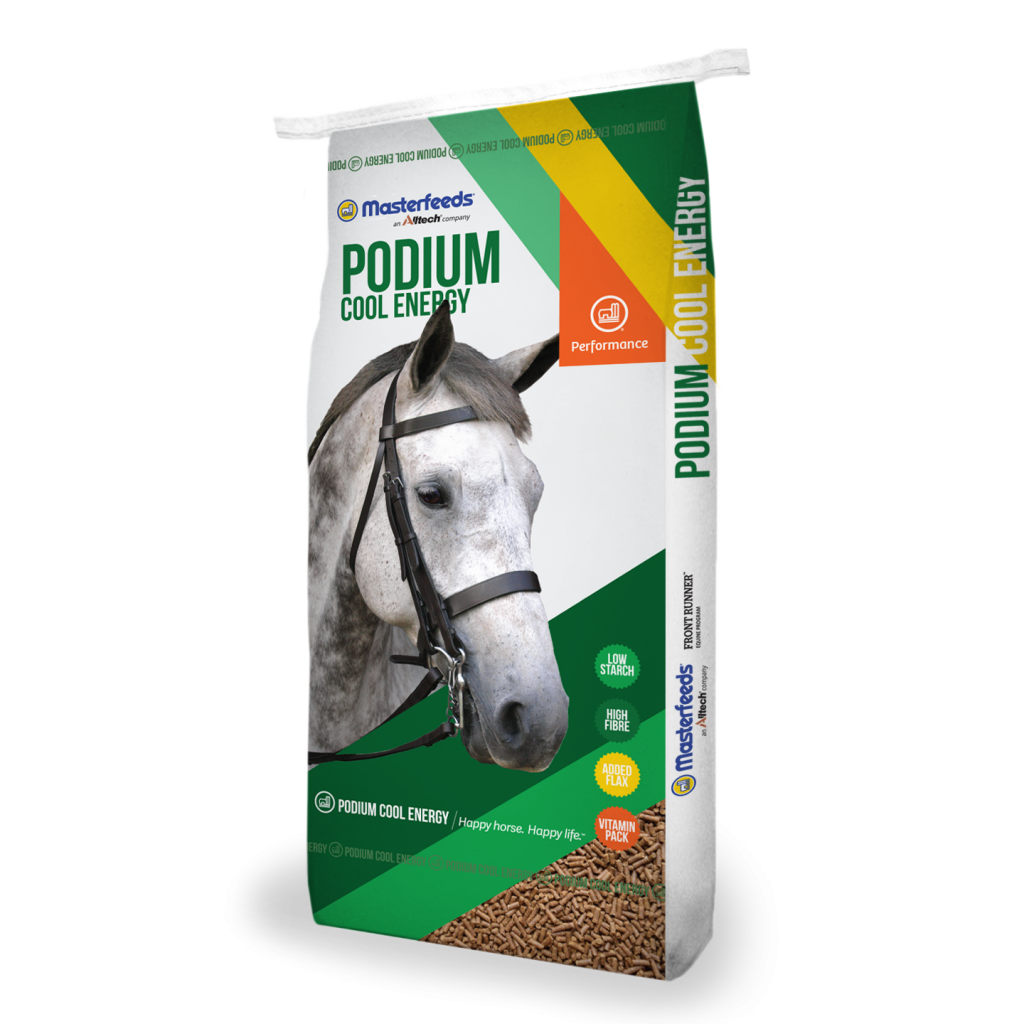 PODIUM COOL ENERGY (PELLET) EAST | WEST
FOR ALL TYPES OF EQUINE ATHLETES
Podium Cool Energy is a favourite with owners and trainers looking for a very low starch feed for high performance athletes. With proven results in reducing ulcer incidence and tying up, it is a great choice for standardbred racehorses, eventers, and any trainers and riders looking for an ultra low starch ration for working athletes. Added flax provides an excellent source of Omega-3 and it is fortified with our premium vitamin mineral pack for a complete and balanced feed.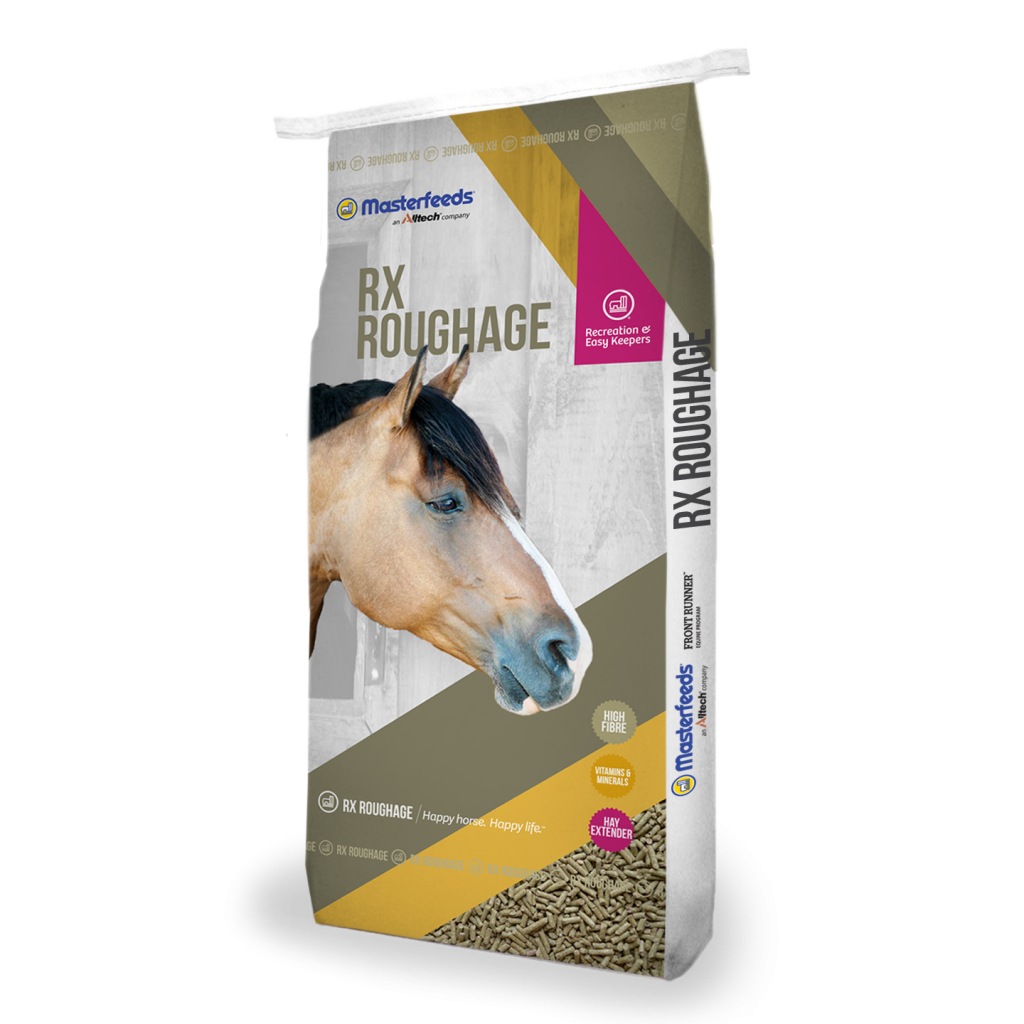 RX ROUGHAGE (PELLET/CUBE) EAST | WEST
MULTI-USE FOR MATURE HORSES & PONIES
Use as a high fibre feed, and as a hay stretcher and extender at times when hay is in short supply. Fortified with a lower level of vitamins and minerals it is safe to be fed at very high levels as a complete hay replacement when needed.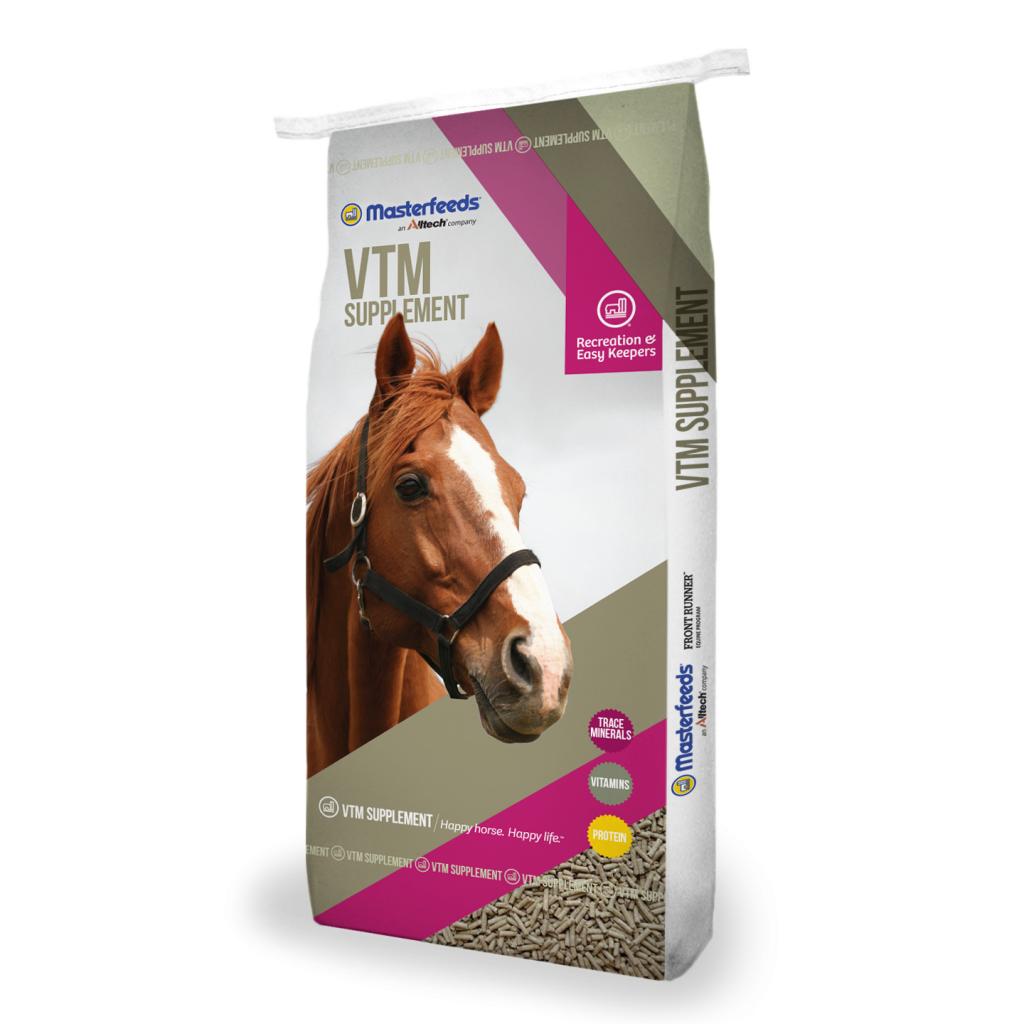 ---
Related Posts
---