There is no doubt that us horse people love our animals. Through all the mucking of stalls, hauling of water buckets, and general farm work that isn't nearly as glamorous as the general public would believe, the reason we have our horses is because we love them. But domestication of the horse and management practices over time has inevitably led to certain ailments that are often difficult to diagnose and difficult to treat. Two of these are prevalent in the performance horse – gastric ulcers and what is commonly known as "tying-up". Read on to learn a little more about these ailments and which feeds to choose to help manage their occurrence.
---
Gastric Ulcers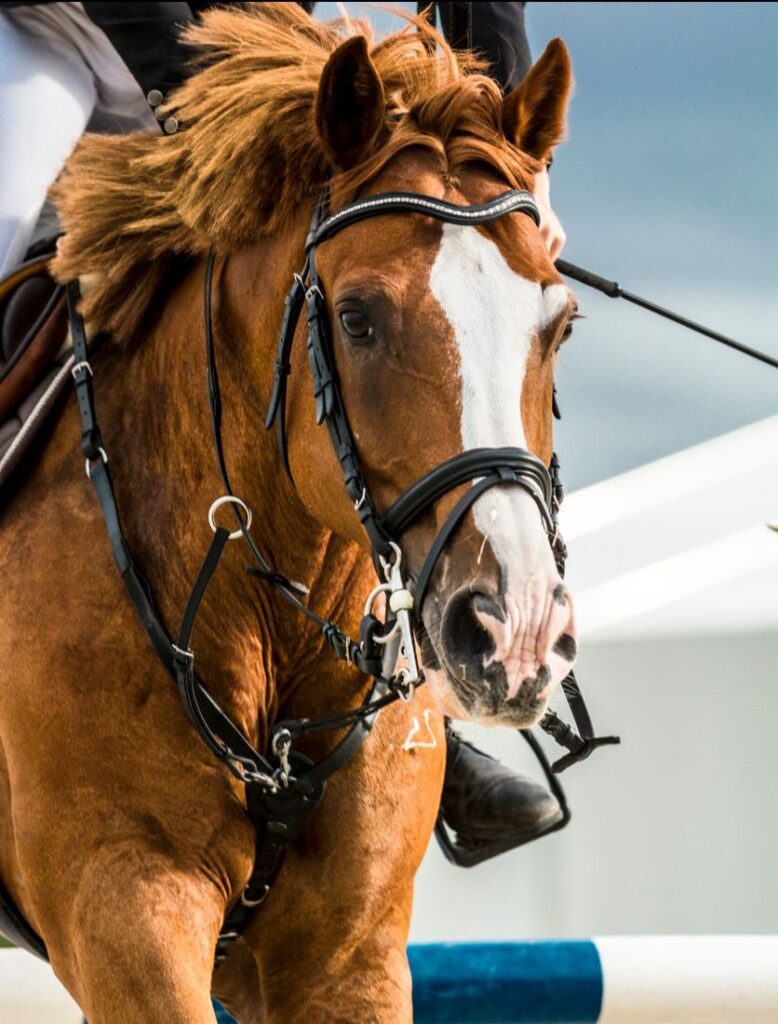 Ulcers are arguably a man-made ailment of the equine digestive system, and the numbers of horses affected by them are staggering. Around 30% of non-competition horses suffer from ulcers, while those who have intense competition schedules get ulcers at double the rate. Racehorses are said to have them at a rate of 90% due to their intense and restrictive work schedule. Even those who have minimal to no activity can get ulcers simply as the result of modern day equine management programs or their individual natural disposition leaves them vulnerable to stress. That being said, there are many ways to reduce the chance of ulcers in any horse when and where we can modify their environment best. But first, a little more about just what gastric ulcers are and why horses are vulnerable to getting them.
Unlike us humans, whose stomachs start to secrete acid in response to meals, the horse stomach is constantly secreting acid. This is simply in response to evolution – the horse's digestive system processes and passes food quickly so it can get to the hindgut for fermentation. The stomach continues to produce acid whether there is food coming in or not, as in nature when the horse would graze around the clock. The continuous grazing action also prompts the production of saliva, which is natures way of giving horses antacids. The saliva helps coat and protect the sensitive stomach from the acid it is producing and reduces the chances of ulcers occurring.
Enter humans and modern management practices and a wrench is thrown into those natural processes. No matter the lifestyle of our beloved horses, from companion animal to high level competitor, there are likely times where the stomach is empty, leaving them vulnerable to deterioration over time from unchecked acid secretion leading to uncomfortable gastric ulcers. Horses that are stalled for long periods of time, are fed high grain diets, and those that are in stressful environments are all prone to ulcers.
---
Tying Up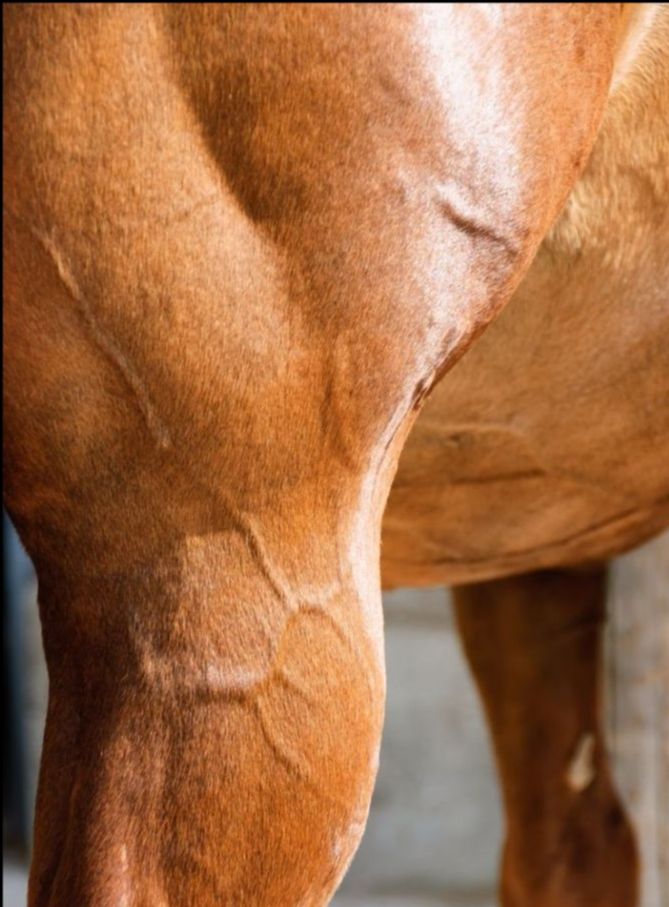 If you've never had a horse who has tied up, the chances are you've heard of it before. This is a common name for a general equine muscle metabolism issue that is essentially the human equivalent of cramping. It occurs during or after exercise when the muscles begin to cramp and do not immediately relax. Early signs generally include a shortening of the stride, but can be seen post-workout in the stiff muscles along the spine, loin and croup. The trouble with tying up is not in identifying that it happens, but rather why it happens. Recent researchers have found that there is not one single disease associated with tying up, but rather an array of possibilities that include both management of work level and possibly genetics.
Tying up can be seen sporadically in the sport horse that has generally had a few days off and then worked hard. This is typical and caused by fatigue and electrolyte depletion. However, repeated cases of tying up could also be due to missing trace minerals, so it is imperative that quality and highly bioavailable trace minerals are in the performance horse diet.

There is also the possibility that some horses are prone to chronic tying up due to their environment, breed, or genetics. Horses under stress (or high-strung continuously) may trigger a dormant disease affecting the muscles, thus leading to chronic tying up. Research on tying up in Thoroughbreds suggests a potentially inherited abnormality may lead to an increase in tying up incidence in that specific breed, while PSSM (polysaccharide storage myopathy) is yet another potential cause. Whatever the cause of tying up, there are steps that can be taken from a management perspective to help reduce the occurrence and severity of tying up in our equine athletes.
---
Management and feed practices to prevent these ailments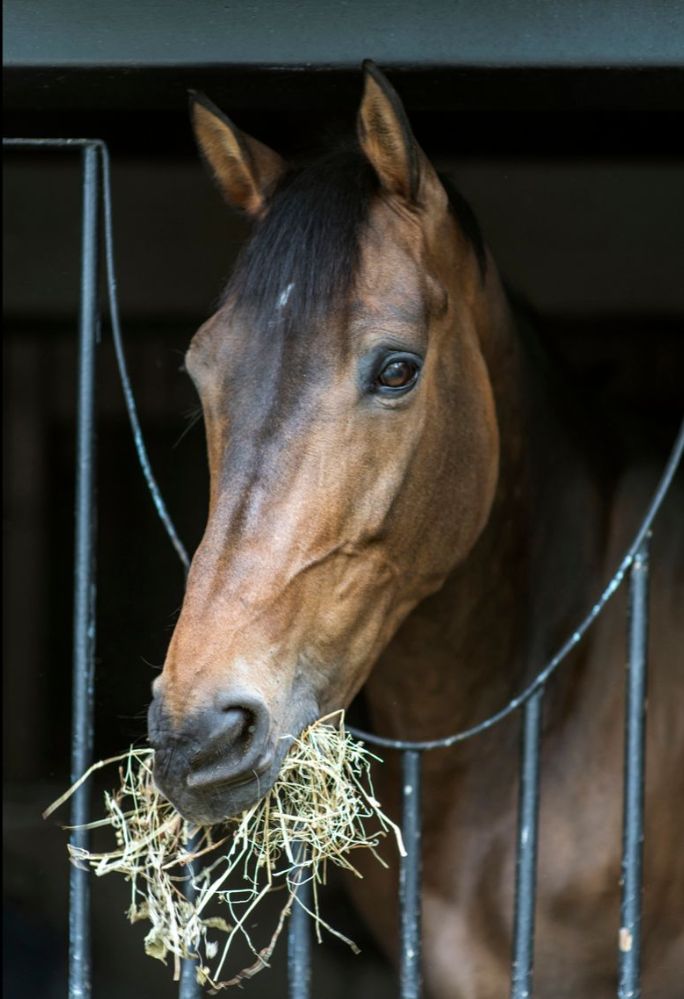 Horses that suffer from ulcers do not always show obvious outward signs of being uncomfortable, but there are often subtle signs that can be seen. Some of these more subtle signs include poor appetite, poor coat condition, and poor overall condition or performance. In fact, most of the time it takes a scope of the stomach to truly diagnose gastric ulcers and start appropriate means of treatment, which usually requires initial dosages of omeprazole (heartburn medication).
The key to trying to prevent ulcers in your horse is to try to mimic nature as much as we can, even though the reality of horsekeeping is not always conducive to that environment. Removing stress as much as possible, having access to forage (either hay or pasture) continuously, and providing frequent feedings of a low starch, higher fat concentrates are of best practice.
Tying-up, on the other hand, is easier to catch from the physical signs shown by the horse. Those who "tie-up" usually sweat excessively and have firm muscles over their back and rump. If tying up is acute in your horse, the chances are the culprit is that they had a few days off and then returned to a hard workout. Developing a consistent workout schedule and daily exercise if only for a short period of time will help your horse develop strong muscles and a high fitness level. Ensuring that your horse is hydrated and has enough energy in their diet for the demands being placed on them is also beneficial. Water and electrolytes need to be replenished in the equine athlete, and enough energy in their diet to be broken down and absorbed as glucose for the muscle in future exercise is essential. Proper supplementation of trace minerals in the diet is required for all horses, especially the hard working athlete.
Horse owners can take proactive measures in minimizing the equine risk of ulcers and tying up in the diet by providing good quality concentrates that are low in starch, and high in fat to protect the stomach lining and provide the energy required to engage in intense exercise without depleting their glycogen stores. These feeds, combined with good management practices that allow the horse to live as naturally as possible, will reduce the risk of these ailments for your performance horse. Take a look below to see some of our low starch, high fat feeds and vitamin and mineral supplements for ulcer and tying up prevention!

For more information or to schedule an on-farm call or hay analysis from one of our reps, visit our website, contact us, or email us directly at: happyhorses@masterfeeds.com
---
Product Spotlight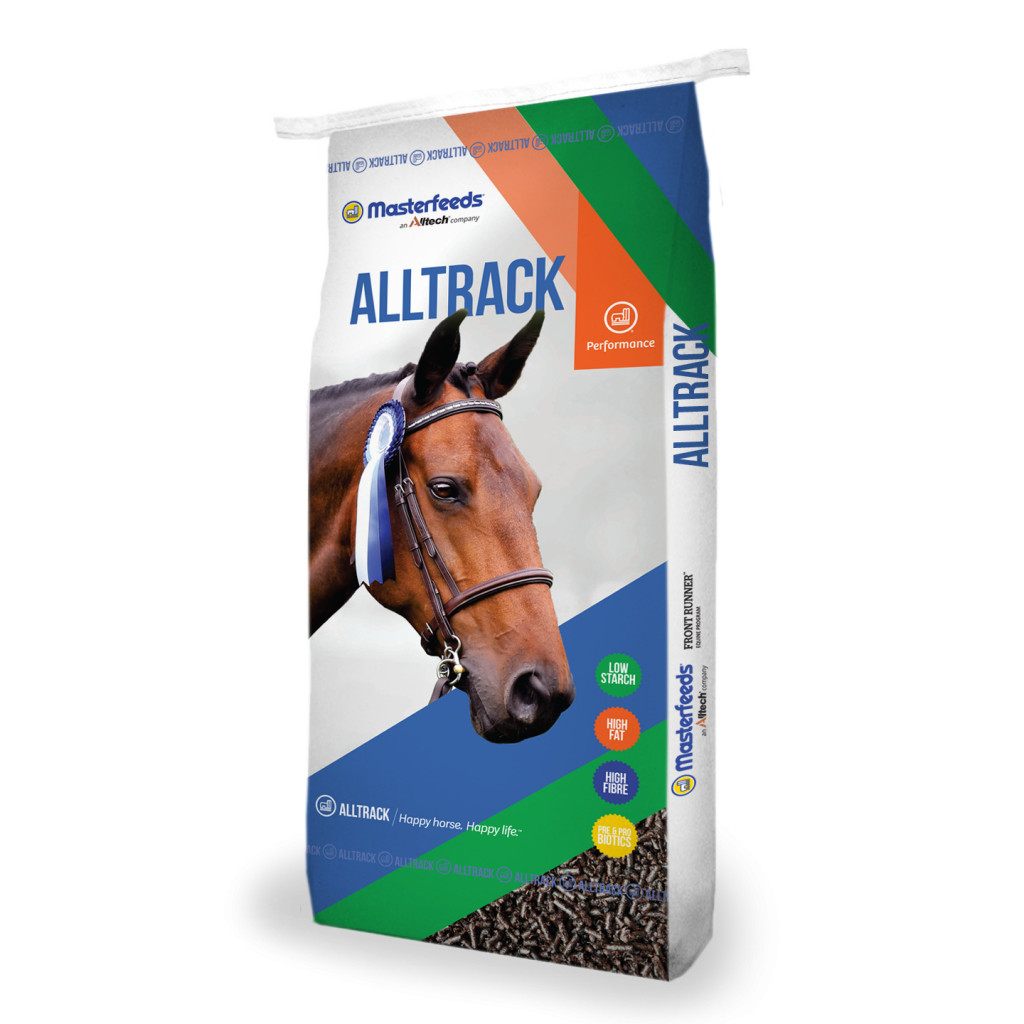 ALLTRACK (TEXTURIZED) EAST | WEST
FOR ALL TYPES OF EQUINE ATHLETES
Alltrack is a great choice for owners and trainers looking for a very low starch texturized feed for high performance athletes. A blend of high quality fibres, beet pulp and soft pellets fortified with protein, vitamins and minerals and blended with oil and molasses makes a palatable complete and balanced feed. It promotes good digestive and muscle health to keep your horses feeling great and ready for all sports and all tracks.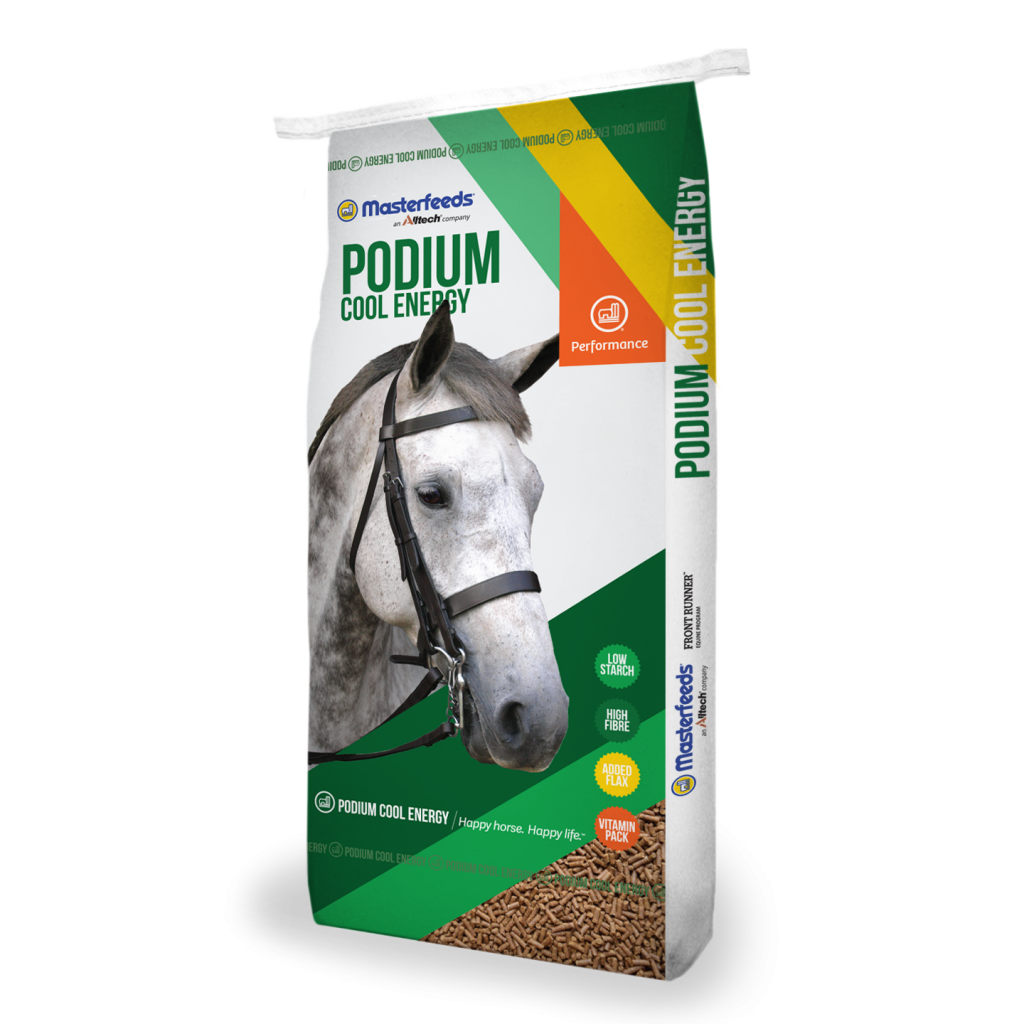 PODIUM COOL ENERGY (PELLET) EAST | WEST
FOR ALL TYPES OF EQUINE ATHLETES
Podium Cool Energy is a favourite with owners and trainers looking for a very low starch feed for high performance athletes. With proven results in reducing ulcer incidence and tying up, it is a great choice for standardbred racehorses, eventers, and any trainers and riders looking for an ultra low starch ration for working athletes. Added flax provides an excellent source of Omega-3 and it is fortified with our premium vitamin mineral pack for a complete and balanced feed.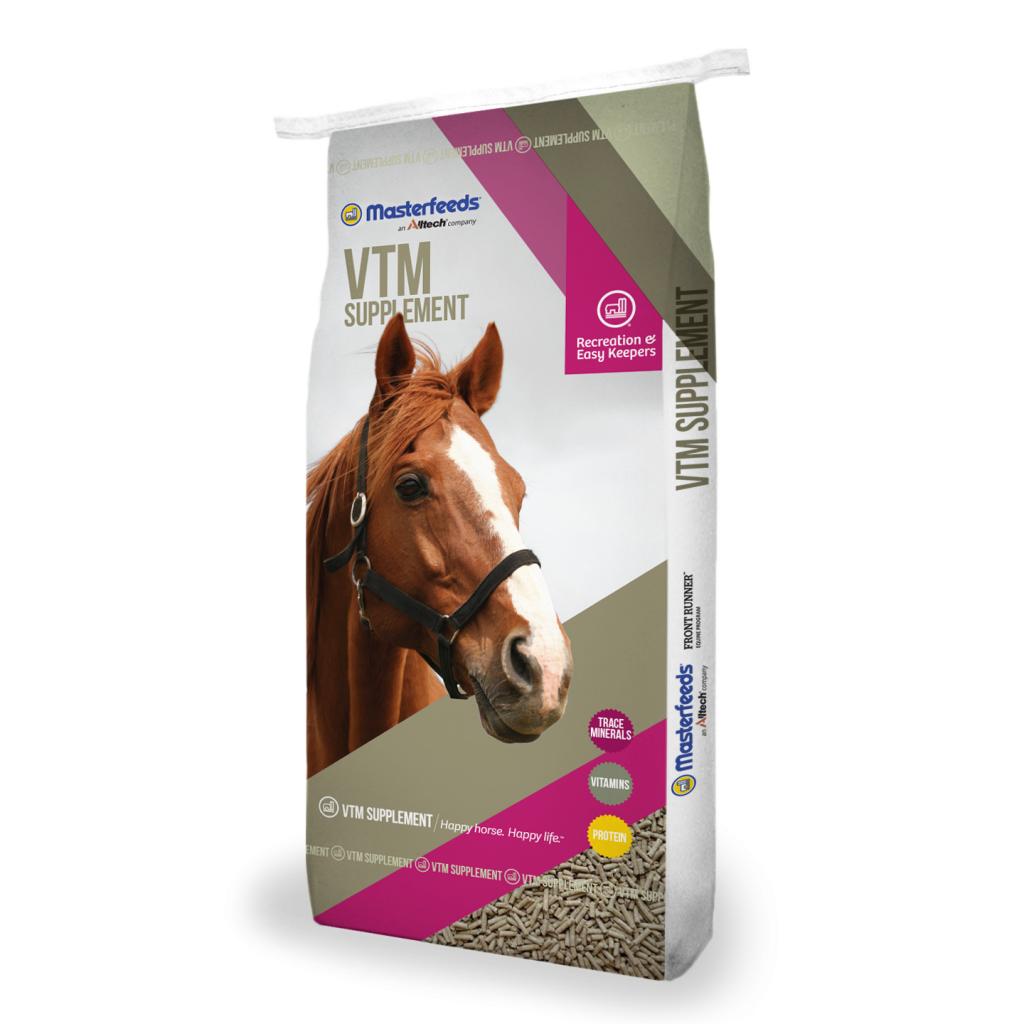 VITAMIN/MINERAL SUPPLEMENT (PELLET) EAST | WEST
FOR ALL CLASSES OF HORSES
A trace mineral and vitamin supplement that can be mixed with grains to make your own ration or top dressed on complete feeds to add additional minerals, vitamins and protein. Very palatable and versatile when extra nutrients are required.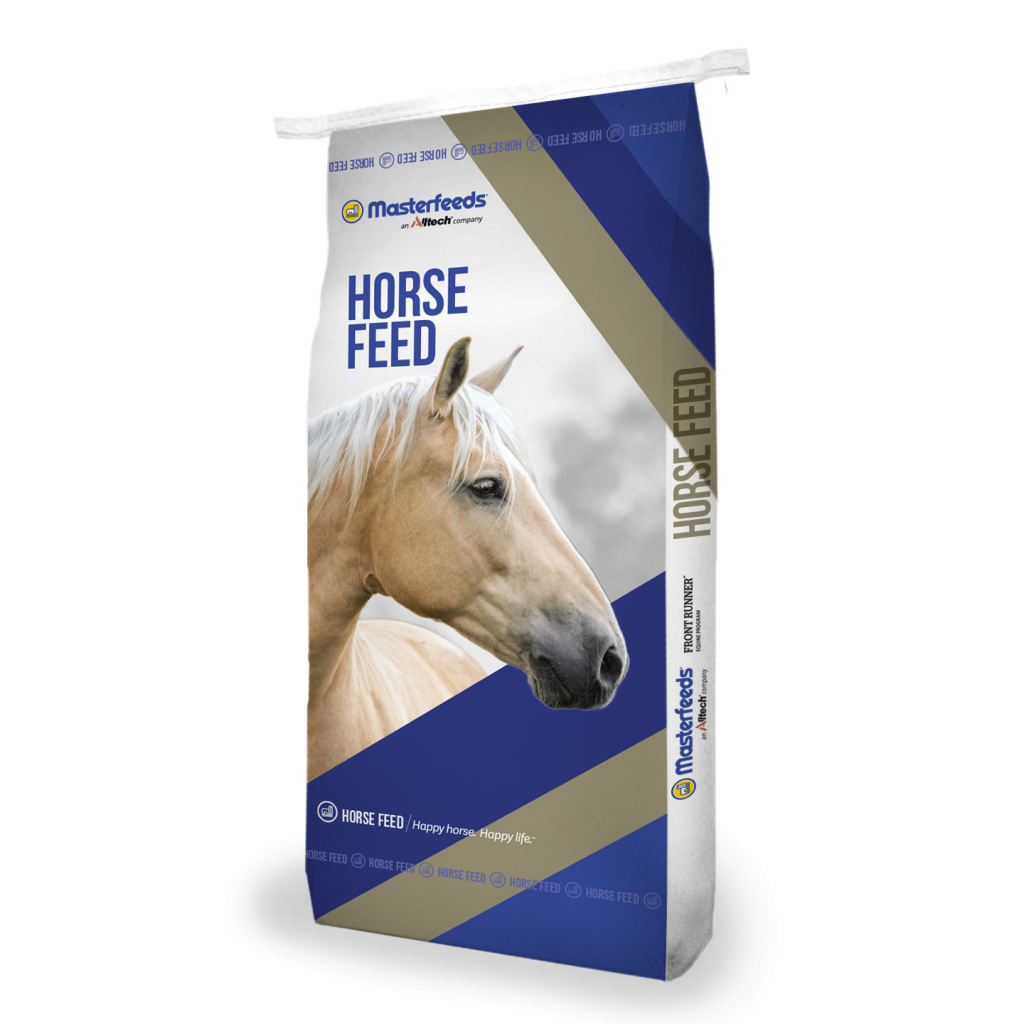 LOOSE HORSE MINERAL EAST| WEST
EXTRA NUTRIENTS FOR GROWING OR HEAVILY WORKED HORSES
Masterfeeds Loose Horse Mineral is formulated for typical mixed forage feeding programs. It is designed for horses fed a forage program predominantly based on hay. Front Runner Loose Horse Mineral supplies extra vitamins and minerals that are needed during times of stress or when extra nutrients are needed for growing or heavily worked horses.
---
Product Spotlight
---